The Zimbabwe Electricity Supply Authority (ZESA Holdings) is looking to switch from hydro and thermal power sources to solar power. This is after the company rolled out US $500m worth of solar projects across the country.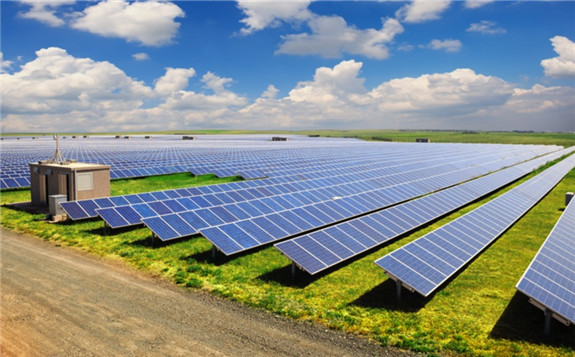 ZESA Holdings, in partnership with the private sector intends to embark on the projects in the next two years with Bulawayo expected to get two plants that will generate 500MW of electricity while Victoria Falls will get 5MW plants; in an ambitious effort to end almost a year of severe load shedding in the country.
Sites already identified
According to Ikhupuleng Dube from ZESA, sites for the proposed solar projects are already identified and tenders would be awarded by November to end 18-hour power cuts the country has been grappling with since last year.
"We have assessed all districts in Zimbabwe where there are economic activities that shouldn't be load shed much, so based on that, we have selected certain sites and one of the sites is Victoria Falls International Airport which is going to be our pilot project where we shall install 5MW to make sure that the airport is self-sufficient in terms of power," he said.
He further added that they have also identified Lupane, Bulilima in Plumtree, Bulawayo, Umguza, Zvishavane, Gweru, Kwekwe, Gokwe, Munyati, Chegutu, Chinhoyi, Makonde, Bindura, Guruve and Manicaland but they are yet to pick sites.
The estimated costs will be US $1m per Megawatt and ZESA expects to commission the projects by June 2022.
The country's source of hydropower – Kariba Dam – has been hit by successive droughts and is now generating about 390MW against a demand of 1475MW daily; that is a third of its installed capacity. The four thermal stations constantly breakdown due to lack of maintenance hence they are not reaching the expected potential either.