The U.S. Army Corps of Engineers has suspended a nationwide program used to approve oil and gas pipelines, power lines and other utility work, spurred by a court ruling that industry representatives warn could slow or halt numerous infrastructure projects over environmental concerns.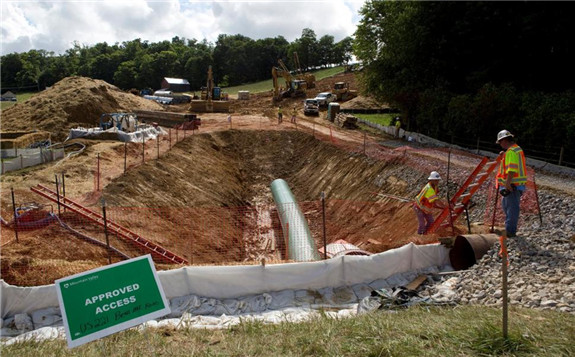 The directive from Army Corps headquarters, detailed in emails obtained by The Associated Press, comes after a federal court last week threw out a blanket permit that companies and public utilities have used for decades to build projects across streams and wetlands.
The Trump administration is expected to challenge the ruling in coming days. For now, officials have put on hold about 360 pending notifications to entities approving their use of the permit, Army Corps spokesman Doug Garman said Thursday.
The agency did not provide further details on types of projects or their locations.