The crew transfer vessel (CTV) CWind Resolution has arrived in Taiwan where she will join CWind Taiwan's fleet.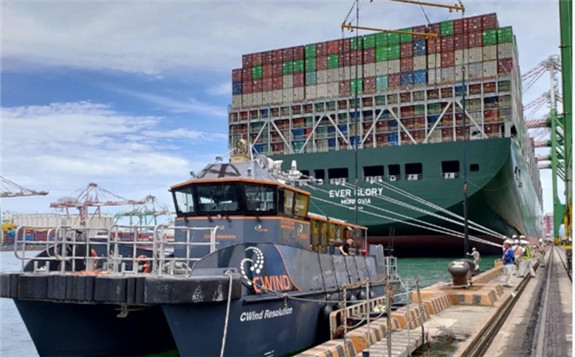 CWind Resolution was transported from Europe to Taiwan via Evergreen's mega containership Ever Glory.
The CTV is expected to start serving the Taiwanese market early next month, following the re-flagging process, CWind Taiwan said.
CWind Taiwan is a joint venture between the UK-based CWind and Taiwan's International Ocean Vessel Technical Consultant (IOVTEC).
The company was established to provide offshore wind farm training and best practice, as well as support services to Taiwanese offshore wind farm developers and owners.
Most recently, CWind Taiwan won two CTV charters for the Formosa 1 offshore wind farm in Taiwan.