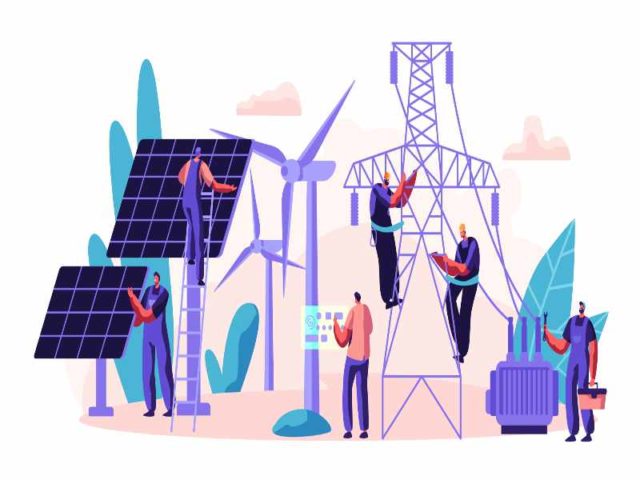 Power for All has released the results of a study which looks at employment creation within the decentralised renewable energy industry as Asia and Africa strive to improve rural electrification.
The study was conducted in partnership with Schneider Electric Foundation and the Rockfeller Foundation.Three countries, namely India, Kenya and Nigeria, were surveyed with the study to be expanded to 25 countries by 2021.
Key study findings include:
1.Decentralised renewable energy creates as many jobs as central grid-based energy infrastructure in Africa, Asia
2.Women and youth are the hardest impacted by the dearth of employment opportunities
3.Young men and women between the ages of 15 to 24 comprise 25% of the working-age population in India and over 34% in sub-Saharan Africa, with youth representing 10-20% of those unemployed
4.Decentralised renewable energy companies directly employ as many workers (i.e. 95,000 in India) as the traditional utility-scale power sector, and that number is expected to more than double on average by 2022-23.
5.The sector accounts for up to 5 times as many jobs created through the productive use of energy
The release of the study comes at a time when:
1.The International Labour organisation predicts that Africa's youth population will double to 840 million by 2050
2.The African Development Bank has warned 100 million youth could go without work by 2030
3.IRENA estimates that off-grid renewables for energy access can create at least 4.5 million direct jobs by 2030
4.GOGLA expects up to 1.3 million jobs by 2022 just from off-grid solar
Suman Sureshbabu, Associate Director at Rockefeller Foundation, said: "Energy access is key to building a modern, more equitable economy.
"As the Powering Jobs census shows, growth of the decentralized renewable energy sector not only provides new, high-skilled jobs in countries with growing labor forces but improves equity by increasing economic opportunities for rural communities. When people can access affordable, reliable electricity that can be employed for productive purposes, they have the means to move up the income ladder, creating a virtuous cycle. With greater economic opportunities, rural communities can better afford electricity."