BP's new chief executive Bernard Looney outlined an ambitious new objective on Wednesday to make the oil giant carbon-neutral by 2050 - the most exacting sustainability promise made by any major oil company.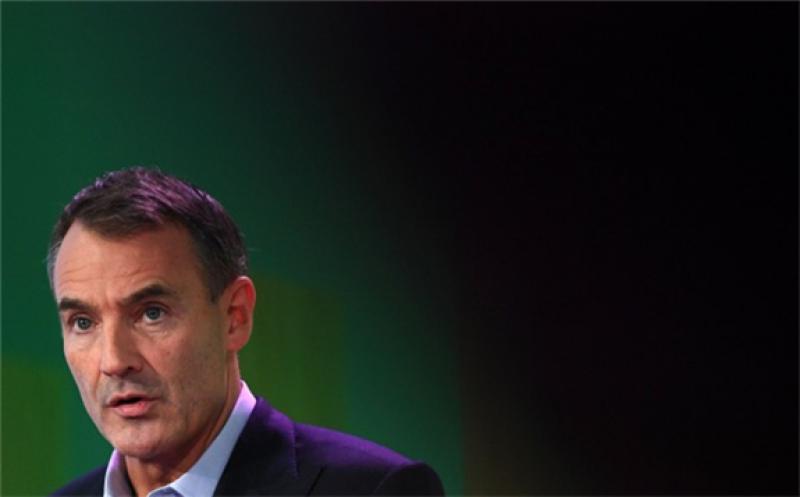 Looney, a week into his tenure, was sparing on how exactly the 111-year-old company intends to achieve its new goal, but specified a transition away from fossil fuels amid shifting consumer and investor demands, plus growing government legislation.

"We are aiming to earn back the trust of society," said Looney, in front of industry investors and analysts in London. "We have got to change, and change profoundly."

Some commentators were cynical, saying the news conference was little more than a PR stunt to announce the new CEO. "What is the scale and schedule for the renewables investment they barely mention?" asked Greenpeace's Charlie Kronick.
Looney, however, promised specifics before the end of the year. "Today is about a vision, a direction of travel," he said. "I appreciate you want to see more than a vision. We don't have that for you today, but we will in September. The direction is set. We are heading to net zero. There is no turning back."

The announcement showed an awareness of a trend that more and more companies are coming to accept, or at least pay lip service to - that pressure from consumers, investors and governments have combined to mean that the prosperous companies of tomorrow will be those that make significant and decisive strides towards sustainable practice today.

"The board supports Bernard and his new leadership team's ambition for BP," said the company's chairman, Helge Lund. "Aiming for net zero is not only the right thing for BP, it is the right thing for our shareholders and for society more broadly."

It is by becoming more sustainable, Looney said, that BP can best assure shareholders they would continue to receive the $8bn in annual dividends they already recieve. BP can and must be "a force for good as well as a provider of competitive returns", he said.

"Previous efforts by Big Oil to tilt away from oil and natural gas have had mixed results," says The Wall Street Journal. "More than a decade ago, BP rebranded itself as 'Beyond Petroleum' and committed to ramping up production of renewable energy, like solar and wind, before abandoning that effort."
BP - which featured in the The Guardian's 2019 list of 20 companies responsible for more than one-third of global carbon emissions - is already behind its rivals on renewable investment. It put aside 3.2% of its budget for that purpose last year, compared with an industry average of 7.4%, according to analysts at Bernstein.

Nevertheless, says David Sheppard in the Financial Times, "the doubts should not completely overshadow what remains a bold statement of intent, one that BP hopes may start to attract investors back to the energy sector".

He continues: "BP has established a real-time test for the industry and what investors really want. US competitors such as ExxonMobil and Chevron, which have been slower to respond to climate change concerns, will watch closely to see whether investors vote with their wallets, potentially creating a two-tier market. Reimagining energy? It was time for someone to try."