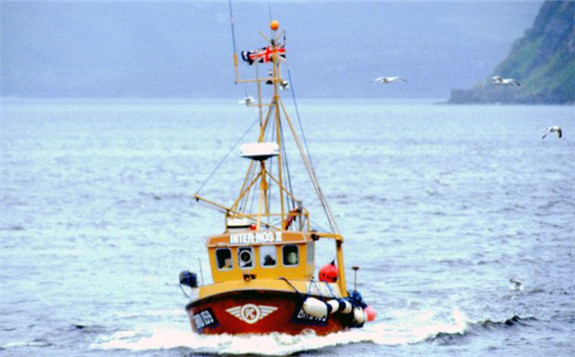 The UK government has announced an ambitious clean maritime plan, committing its fleet to cutting greenhouse gas emissions.
UK Government says it will consider greenhouse gas and air pollution reduction target for shipping sector as it unveils new green routemap.
All new ships destined for UK waters should be designed to incorporate zero emission-capable technologies, the government said yesterday, as it delivered its first ever major strategy for reducing greenhouse gas emissions and air pollution from the domestic maritime sector.
The Clean Maritime Plan, which is aims to provide a route map for tackling pollution and emissions from vessels "while securing clean growth opportunities for the UK", argues there are significant opportunities for economic growth from decarbonising shipping.
Research undertaken for the plan suggests the global market for maritime emission reduction technologies could reach as much as £11bn a year by 2050, potentially resulting in annual economic benefits of £510m to the UK, the government said.
To capitalise on the opportunity, therefore, the new plan includes a commitment that all new UK ships ordered from 2025 should be designed with zero emission technologies in mind.
The government also said it would consider introducing both medium and long-term national targets for the shipping sector to cut greenhouse gas emissions and air pollution "towards zero".
Maritime Minister at the Department for Transport, Nusrat Ghani, said the shipping sector was vital to the success of the UK economy but that it "must do everything it can to reduce emissions, improve air quality and tackle climate change".
"The clean maritime plan sets an ambitious vision for the sector and opens up exciting opportunities for innovation," she added. "It will help make the UK a global hub for new green technologies in the maritime sector."
The shipping sector is seen as one of the toughest to decarbonise. Operators are investing in new electric and biofuel based vessels, and there are hybrid ferries currently being used in UK waters in Scotland and travelling across to the Isle of Wight from the mainland. But the sector is dominated by fossil fuel technologies and lengthy development and refresh cycles for new ships present a major challenge to efforts to deliver net zero emissions by mid-century.
In a bid to spur further innovation, the 60-page plan comes backed by a new £1m competition aimed at finding ways of cutting emission from ships, as well as a call for evidence on how to reduce emissions on UK waterways and domestic vessels, and a consultation on potentially expanding the Renewable Transport Fuel Obligation into shipping.
It also includes plans to work with the banking sector to encourage provision of finance for zero emission shipping technology development and manufacturing, with a new green finance initiative set for launch during London International Shipping Week in September.
And from 2020 a new Maritime Emissions Regulation Advisory Service (MERAS) will provide dedicated support to innovators using zero emission propulsion technologies, the government said.
Emissions from shipping have to date not been officially included in the UK's statutory climate change targets. However, the UK recently adopted a more ambitious net zero goal for 2050 following advice from the Committee on Climate Change (CCC), which argued shipping should be included in the target.
In yesterday's plan, though, the government stopped short of confirming shipping would be covered by national carbon targets. It said it will "work to ensure maritime greenhouse gas emission are appropriately taken into account in national and international emissions reporting" and that it will "carefully consider" the CCC's calls for shipping to be included in the UK's carbon budgets.
The Clean Maritime Plan makes the UK the first country to deliver a national strategy since the International Maritime Organisation (IMO) agreed in 2018 to reduce greenhouse gases from international shipping by at least 50 per cent by 2050, from 2008 levels - a target widely criticised as too weak by green campaigners. By publishing the clean maritime plan, the UK becomes one of the first countries since the agreement of this initial strategy to publish a national action plan. The plan is also the first cohesive national strategy to reduce domestic shipping emissions, as part of our journey to meeting net zero."