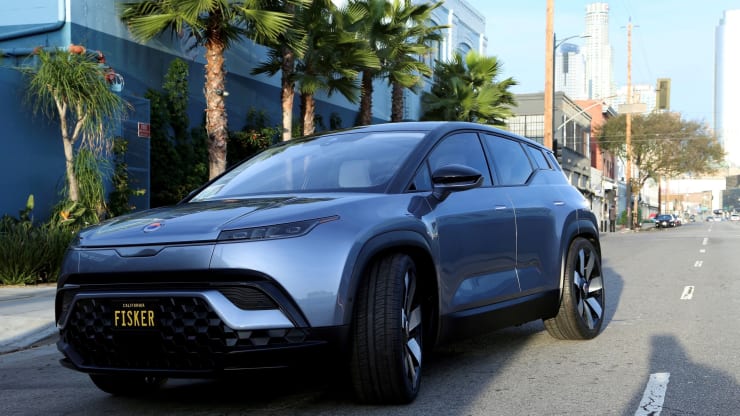 Fisker Inc. officially revealed the Fisker Ocean all-electric luxury crossover at CES 2020 in Las Vegas.
California-based electric-auto maker Fisker Inc. debuted its Ocean crossover at CES, calling it the "world's most sustainable vehicle."
The all-electric vehicle features carpeting made from regenerated nylon, which is made from abandoned fishing net waste — pulled from the oceans and aquaculture; 100% vegan interior and other interior components made from recycled materials such as bottles, plastics and tires.
"We are producing electric vehicles with an increased sense of sustainability, while creating an immersive experience built around our mobile platform," Fisker Chairman and CEO Henrik Fisker, a well-known automotive designer, said in a news release.
The Fisker Ocean is targeted to have a range of up to 300 miles and begin production at the end of 2021, according to the company.
Pricing is expected to start at $37,499, excluding federal tax credits of up to $7,500. The company also plans to offer a "flexible lease model" in which consumers can lease the vehicle monthly with no long-term contract starting at $379 per month.