Elgi Equipments, one of the world's leading air-compressor manufacturers, has witnessed the wide adoption of the ELGi Heat Recovery System (HRS), a solution for utilising waste heat energy from an air compressor. Approximately, 96 per cent of the heat generated during the compression process, normally dispelled into the atmosphere, can now be recovered through the heat recovery system and then utilised to heat air (space) and water.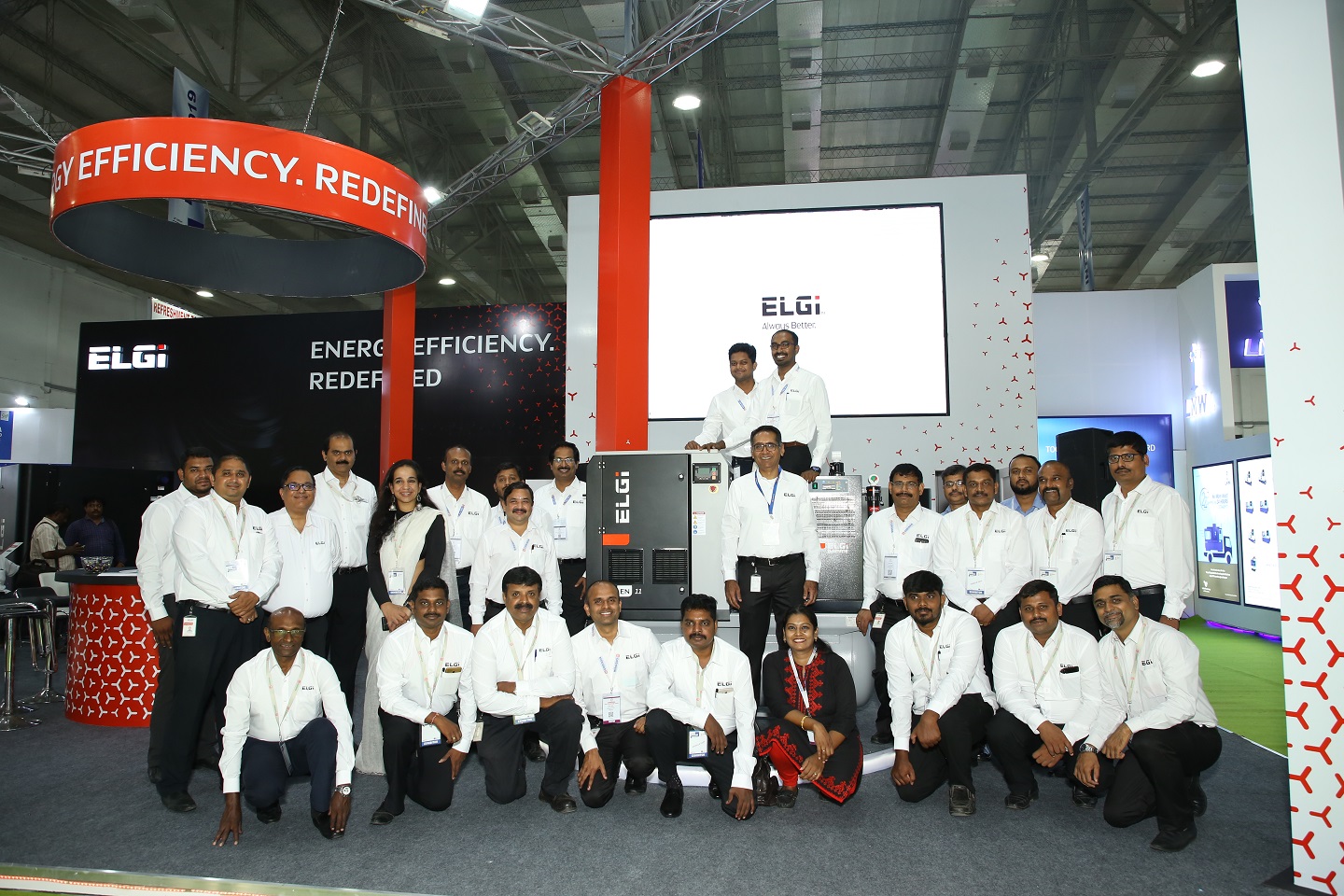 This eliminates the need for additional equipment to heat air or water, thereby reducing CO2 emissions and energy consumption significantly.
The ELGi HRS is best suited for customers across process industries spanning paper, sugar, food and beverages, dairy, textiles, etc. (mainly companies who require compressed air and use hot water for their process requirements).
It is a perfect solution for utilising waste heat energy from the compressor and finds applicability across companies committed to building energy efficiency in their compressed air system and paving the way for a clean environment.
One of the company's customers, a paper mill, experienced the benefits of the HRS system, within the first few hours of installation, by way of continuous warm water availability with no external heating.
With the implementation of HR 110, the customer was able to recover a heat load of about 89.14 kWh/0.077 MKcal through the continuous water supply of about 2,000 litre/hour at a temperature of about 70°C throughout the year.
This resulted in an annual energy savings of 800-900 tonne of LP steam and a carbon emission reduction of about 170-190 tonne of CO2 per year.
With the ELGi's energy efficient compressor and heat recovery system, our client was able to achieve significant energy savings, resulting in accomplishing the target stipulated by PAT Scheme I and winning the prestigious Greenco award.
ELGi, is a pioneer in cutting-edge compressed air technology with a presence across over 100 countries, offering a complete range of compressed air solutions from oil-lubricated and oil-free rotary screw compressors, oil-lubricated and oil-free reciprocating compressors and centrifugal compressors to dryers, filters and downstream accessories.
With state-of-the-art manufacturing units and a product portfolio of 400-plus compressed air systems, ELGi redefines reliability, efficiency and cost-effectiveness across more than two million installations all over the world.