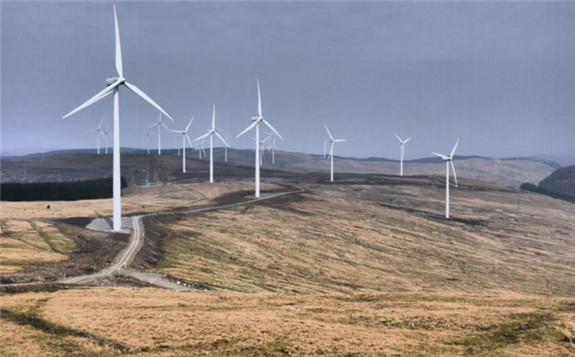 Hypothermia, falls from height and electrocution are among the injuries caused to Scotland's windfarm workers over the last five years, according to new figures.
Freedom of information statistics obtained from the Health and Safety Executive show there have been 81 cases where workers have been injured on the UK's windfarms since the start of 2014.
That has included two fatalities in Scotland – a fall from height in South Ayrshire in March 2017 and a case of hypothermia in East Ayrshire in January 2018.
The latter was widely reported at the time as 74-year-old Ronnie Alexander, who was working at the remote Afton windfarm, becoming stranded in severe weather.
The Highlands saw the highest number of injuries with eight, ranging from manual handling to offroad transport and a fall from height.
MSPs have condemned the figures as "eight injuries too many" and called for employers to reinforce safety procedures.
Aberdeenshire was also among the areas with the highest number of incidents, with five over the period including three cases where workers were hurt by falls from height and another when a worker was electrocuted.
SNP Highlands and Islands MSP Maree Todd said: "Renewable energy is a vital source of power and we are blessed with an abundance of it in the Highlands, however eight injuries to windfarm workers in the Highlands is eight too many.
"It is essential that health and safety is taken seriously by the industry and that lessons are learned so that we can harness this valuable asset and ensure that there are high-quality jobs for generations to come."
Her colleagues, Labour member Rhoda Grant and Conservative Jamie Halcro Johnston said it was crucial workers can do their jobs in confidence.
Ms Grant added that "every accident is a cause for concern" and "steps must be taken to ensure that all workers are trained in safe procedures".
The only area to top the Highlands was the offshore sector, recording 11 incidents since 2014, including two cases where ships collided with turbines and a case of contact with machinery injuring workers.
Per year, there were 22 incidents reported in 2014, 17 in 2015, 24 in 2016, three in 2017, 14 in 2018 and only one reported so far this year.
Aberdeenshire came third on the list, tied with South Ayrshire, East Ayrshire and South Lanarkshire, and behind Dumfries and Galloway which had six incidents.
The period also saw three cases where workers were hurt in Moray.
Nick Turton is from the Energy Institute, which oversees both the G+ and SafetyOn wind groups.
He said: "Wind energy is a vital low carbon technology, but one that by necessity involves working in remote and extreme environments and at height. As technology costs come down and deployment up, the need to make sure the growing workforce goes home safe every day has never been more important."