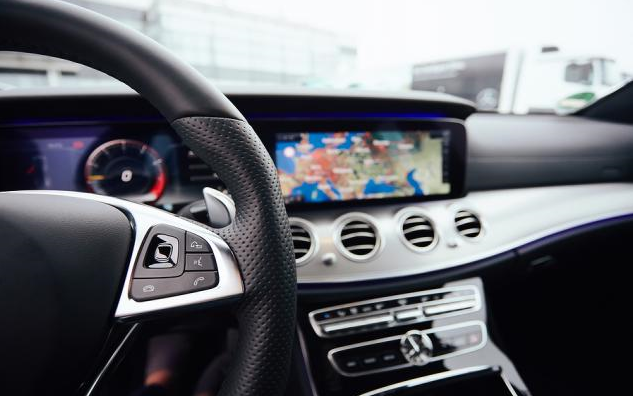 BlackBerry Limited (BB - Free Report) recently announced that it has collaborated with China-based electric vehicle manufacturer WM Motor to augment the in-car experience of the latter. The automotive firm intends to embed BlackBerry QNX Neutrino Realtime Operating System and other QNX software products within its upcoming range of third-generation SUVs.
BlackBerry QNX offers a broad portfolio of software solutions for the automotive industry. These include infotainment, connectivity, in-car network security, type-1 hypervisor supporting multiple ECU (engine control unit) integration into domain controllers, ADAS (advanced driver-assistance systems) and acoustics. Its Over-The-Air software update platform ensures security of the automotive software for flexible, scalable solutions for vehicle systems and next generation of connected and autonomous vehicle architectures.
Per the alliance, BlackBerry QNX technology, including QNX Platform for Digital Cockpits and QNX Hypervisor for Safety, will be used in the forthcoming production run of WM Motor third-generation SUVs. This is likely to ensure co-existence of multiple operating system on the same SoC to optimize performance, increase system reliability and enable safety compliance mechanism.
BlackBerry's foray into the automotive industry was marked by the seamless integration of navigation, infotainment and critical driving functions. The company leverages its extensive technology portfolio to extend the best-in-class security and reliability features. These include a unified endpoint management solution that provides comprehensive multiplatform device, application and content management with integrated security and connectivity, embedded systems, enterprise applications and related services.
Operating as a leading player in the enterprise
mobility management, BlackBerry is widely recognized for its productivity and security innovations. The company delivers one of the most secure end-to-end mobile enterprise solutions in the market through a broad portfolio of products and services. It offers an end-to-end software and services platform for the Enterprise of Things, which includes computers, vehicles, sensors, equipment and other connected endpoints within the enterprise that communicate with each other to enable smart business processes.
The stock has lost 30.8% in the past year compared with a decline of 13.6% for the industry. It remains to be seen if such technological collaborations with automotive manufacturers can buoy the stock in the long run.
BlackBerry currently carries a Zacks Rank #3 (Hold). Better-ranked stocks in the industry include KT Corporation (KT - Free Report) and Mobile TeleSystems PJSC (MBT - Free Report) , sporting a Zacks Rank #1 (Strong Buy), and Orange S.A. (ORAN - Free Report) , carrying a Zacks Rank #2 (Buy). You can see the complete list of today's Zacks #1 Rank stocks here.
KT Corporation has a long-term earnings growth expectation of 11.5%.
Mobile TeleSystems has a long-term earnings growth expectation of 4.9%.
Orange has a long-term earnings growth expectation of 15.8%.
Today's Best Stocks from Zacks
Would you like to see the updated picks from our best market-beating strategies? From 2017 through Q3 2019, while the S&P 500 gained +39.6%, five of our strategies returned +51.8%, +57.5%, +96.9%, +119.0%, and even +158.9%.
This outperformance has not just been a recent phenomenon. From 2000 – Q3 2019, while the S&P averaged +5.6% per year, our top strategies averaged up to +54.1% per year.