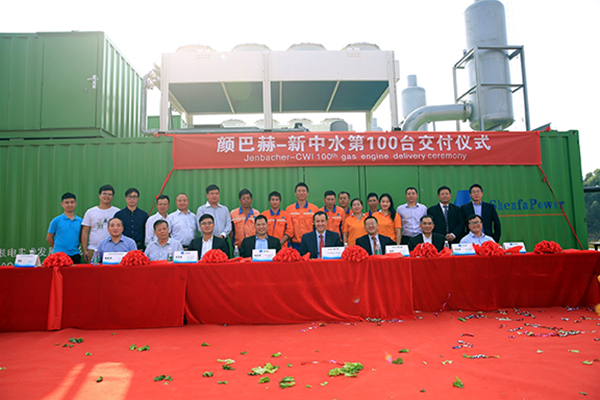 INNIO announced that it has installed four Jenbacher J320 engines for China Water Industry Group (China Water Industry) in Guangzhou city, Guangdong province, China. The Jenbacher gas engines bring the total installed base for China Water to 104 units. China Water Industry is working closely with INNIO Jenbacher to use gas engines in landfills to generate energy from waste in 10 Chinese provinces.
With large urban populations, China is among the top 10 municipal solid waste generating countries. The Chinese government has environmental regulations in place to deal with the management of landfills and to encourage the utilization of municipal waste. Under the national "One Belt, One Road" policy, China Water Industry has focused on expanding both domestic and overseas markets to actively develop and deploy the international landfill gas power generation segment.
Across 10 provinces, China Water Industry engineers designed and built landfill gas power generation projects to convert landfill gases to electricity. China Water Industry is working with INNIO to use Jenbacher technology to increase the efficiency and output of the power generated from the landfills.
The China Water Industry and INNIO Jenbacher relationship has led to the installation of 104 Jenbacher gas engines to produce electricity from recovered landfill gas, which is then fed into the Central China Power Grid (CCPG). The China Water Industry technical team selected the Jenbacher gas engine based on its years of operating experience.
"As waste continues to be a growing threat to China's environment, our engineers are leading the way in managing methane gas by using technology to convert this waste to clean energy," commented Lin Yue Hui, executive director and CEO of China Water Industry. "Critical to our success are INNIO Jenbacher gas engines, which have been key in helping us generate value from waste in a sustainable way."