The long-overdue Olkiluoto 3 nuclear power plant (NPP) in Finland has been delayed again, but nuclear projects in Russia, Canada, and Iran achieved important milestones in November.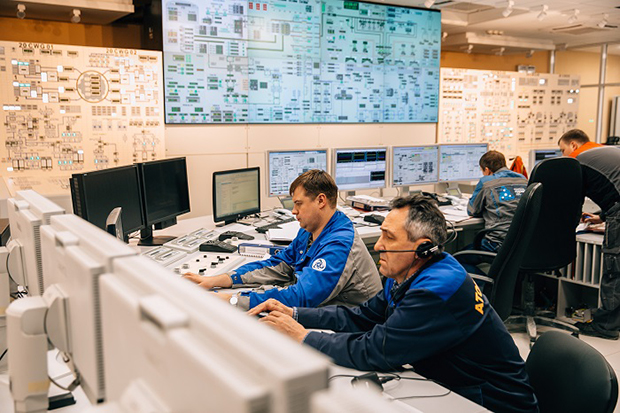 New Novovoronezh Unit Enters Commercial Operation
Rosatom announced on Nov. 1 that Unit 2 at the Novovoronezh Nuclear Power Plant II entered commercial operation 30 days ahead of schedule (Figure 1). The unit contains Rosatom's flagship Generation III+ VVER-1200 reactor. It's the third such unit placed in service, following Unit 1 at the site, which entered commercial operation in February 2017 and was a POWER Top Plant award winner that year, and Unit 1 at the Leningrad Nuclear Power Plant II, which went commercial in October 2018.
"Hundreds of nuclear specialists contributed to the implementation of this project. А new powerful generation source was added to the Russian energy system. We can now use this dual-unit NPP design as a reference for our foreign projects," Alexander Lokshin, first deputy director general for operations management of Rosatom and president of ASE Group of Companies, said in a press release. "We have accumulated vast experience in construction, production organisation, procurement, supply, and finance, as well as our continuously increasing effectiveness. This is crucial to meeting modern market requirements and facing the large-scale challenges when constructing nuclear power plants," he added.
The launch of the reactor increases the share of nuclear power in central Russia's electricity grid to 27%. The unit has a projected lifetime of 60 years, with the possibility of an additional 20-year extension. Rosatom said many other countries, including Bangladesh, Belarus, China, Finland, and Hungary, have chosen to incorporate VVER technology into their commercial nuclear power programs, and all are in various stages of implementation.
Fuel Load Underway at Darlington Unit 2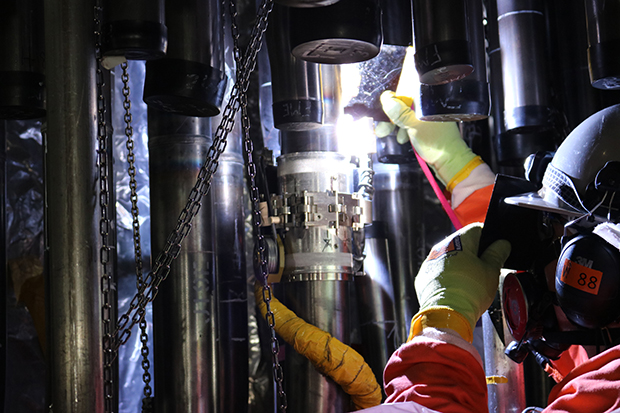 Ontario Power Generation (OPG) reported on Nov. 12 that the refurbishment of Darlington Unit 2 remains on budget and on schedule. The company said 90% of critical work for Unit 2 was complete, and 40 of 58 major plant systems have been declared available for service.
All 960 feeder tubes have been installed on Unit 2 (Figure 2). Feeder pipes are vital to the safe operation of the nuclear reactor, because they carry the coolant required to cool nuclear fuel.