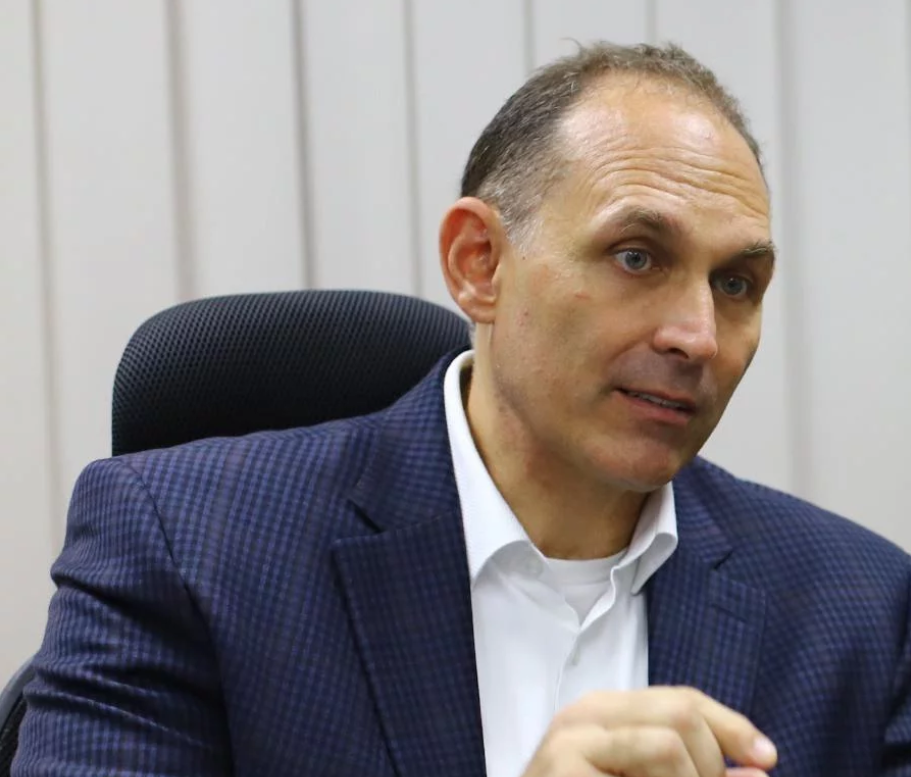 General Electric Company (GE) believes gas-powered generation will compliment renewable energy (RE) in line with the government's aspiration to increase to use of RE in Malaysia.
Gas technology is a stable form of power generation as it provides grid stabilisation, based on the consumers' needs.
GE Gas Power Asia Pacific operations president Jim Vono said the original equipment manufacturer (OEM) was installing its gas technology in Johor and Melaka power site.
"We will install a 9HA.02 technology, a high efficient and air-cooled gas turbine for combined-cycle power plant.
"We are very proud of these projects, which is expected to in operation by 2022," he told the New Straits Times in an interview here last week.
GE Gas Power chief executive officer Scott Strazik said the natural gas-fired power generation continues to play a vital role in the company's cleaner energy future
"Access to affordable, reliable, and sustainable energy is critical to growing economies and is fundamental to the quality of life in the modern world," he added.
According to the International Energy Agency (IEA), some one billion people were lacking access to reliable power.
It projected the total electricity demand will rise by nearly 60 per cent through 2040.
For the next decade, 19 per cent of all power added will be gas power and about 24 per cent of global electricity generation in 2025 will be from natural gas.
"For the first time in history, more natural-gas fired power gen capacity is forecast to be added over the next decade than from any other fossil fuel source.
"As the energy landscape transforms, natural gas is a great complement to intermittent renewable sources.
"Hence, we are taking actions to ensure we are best positioned to win with the best and most competitive technology and best in-class services support to meet this need for our employees, customers and investors," he said.
GE subsidiary GE Power Services Business had signed a multiyear agreement with Southern Power Generation Sdn Bhd (SPG) for its new Track 4A plant, a 1,440-megawatt (MW) combined-cycle power plant in Pasir Gudang, Johor.
Under the terms of the 21-year agreement, GE will provide services solutions for the first two GE 9HA.02 gas turbines to be installed in the country and deploy its Predix Asset Performance Management (APM) software to help improve asset visibility, reliability and availability of SPG's plant, contributing to long-term energy security needs in the country.
Meanwhile, a 2242MW megawatt supplies gas turbines, steam turbines, generators, heat recovery system, among others.
"GE plays a big part in stability and a lot of our technologies have fast-start capabilities. We also have complimentary technology in the LM 2500 and LM 6000 (aero derivatives gas turbine)," said Vono.
Vono said the company works collectively within a constraint local policy to find solutions in helping its customers to meet the requirements, while supporting the changes from the government.
"Malaysia's gas power generation supplies account for 30-gigawatt (GW). Currently, GE supplies about 14GW of gas turbine power," he said.
Vono said GE's gas power supplies would be adding about 3.8GW to Malaysia by 2022 in phases.
He said the construction of the gas-powered facilities in Johor and Melaka are underway.
"Gas is growing industry and is expected to be the largest source of energy holistically across the globe by 2030.
"Gas is also projected to take over all form of energy as the largest power provider, surpassing nuclear," he said.
Vono said GE would demonstrate it can partner well with its customers in Malaysia to develop power projects that make good economic sense for the local.
Malaysia's current power capacity is about 37GW and is expected to grow to 53GW over the next 10 years.
At present, coal and natural gas accounts for about 50:50 ratio to the national power generation mix, while only one per cent to two per cent is generated by hydro and solar.