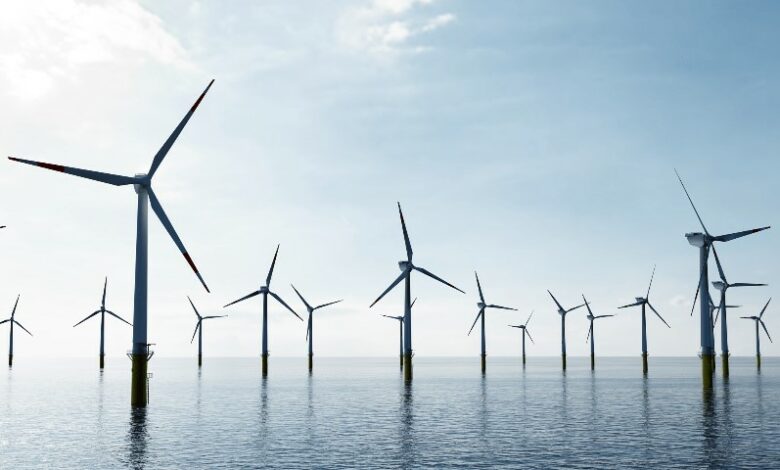 An analysis from Imperial College London for Drax Electric Insights has found that the UK now has more installed wind capacity than any other type of power station after more than a century of fossil fuel infrastructure domination.
The nation's wind farms reached 28.9 GW of capacity, overtaking combined cycle gas power stations with 28.7 GW of capacity for the first time. That means the UK is only the fifth country in the world to have built more wind farms than any other form of power station along with Denmark, Spain, Ireland, and Finland.
Gas had been Britain's largest source of power capacity for the last 10 years, and before that coal had been on top since the Victorian era. Coal was the country's largest capacity until 2011 but fell in capacity from 28 to just 2 GW.
Gas has been in slow decline with the oldest stations reaching the end of their working life. More stations were retired than new ones were built with no new large-scale fossil-fuelled power stations built in Britain since 2016.
UK wind farms have seen the opposite story, as capacity tripled over the last ten years. Today's capacity is split equally between onshore – which has 14.1 GW in capacity – and offshore with its 13.8 GW capacity.
England and its seas host half of this capacity, with the remaining half unevenly split between Scotland, Wales, and Northern Ireland. Around £60bn ($74.9bn) has been invested over the past 20 years to build these farms, close to £1000 for every person in the country. Approximately £21bn was invested in onshore wind farms while some £39bn was invested into offshore ones.
The rate of building new farms has gone through peaks and troughs over the years but has consistently averaged around 2 GW per year since 2009. There was a bump in the road for new installations in 2020 as the effects of the onshore wind ban and the pandemic took hold.
Project completions crashed in 2021 with just 0.36 GW installed, the lowest in fifteen years but last year large projects like Hornsea Two, Moray East, and Triton Knoll all came online.
UK has around 6.7 GW of wind farms currently under construction. Beyond this, the country has a staggering 98 GW of offshore wind in planning, a pipeline that is the second largest in the world behind only China.