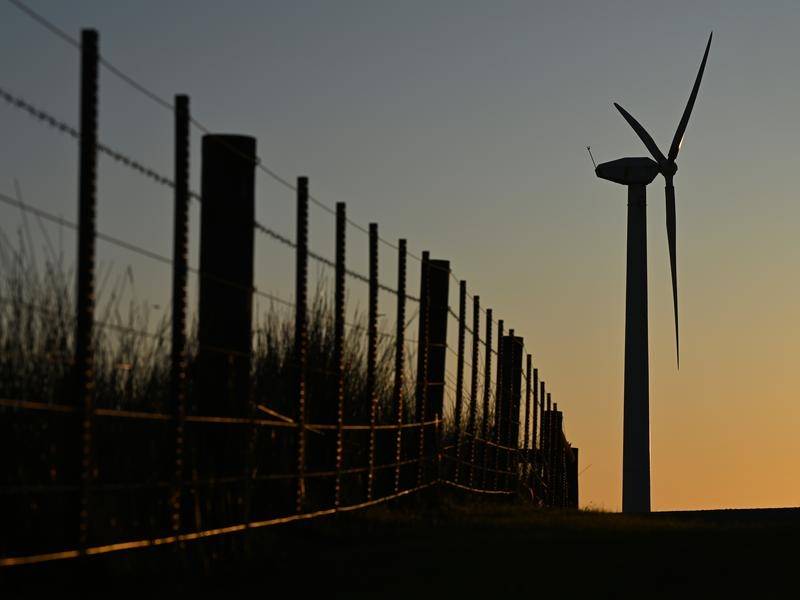 The large-scale renewable energy projects are to be set up in Western Australia's Pilbara region. (James Ross/AAP PHOTOS)
One of the largest Indigenous-led renewable energy partnerships in Australia will build wind, solar, and battery projects in the Pilbara region.
Under an initiative announced on Monday, the Yindjibarndi Aboriginal Corporation (YAC) and Southeast Asian renewable energy giant ACEN will develop, own, and operate large-scale projects in an area covering 13,000 square kilometres.
The Pilbara in Western Australia is home to some of the world's largest industrial energy users. Far from the so-called national electricity grid, they need clean, reliable power to meet carbon neutral promises.
Plans include more than $1 billion for 750 megawatts of wind, solar, and battery storage to be in construction within the next few years, with stage two to target a further two to three gigawatts.
YAC chief executive Michael Woodley said the agreement with ACEN means the Yindjibarndi people can actively participate in Australia's renewable energy transition in a significant way.
The partnership also ensures they can protect and preserve all areas within Yindjibarndi Ngurra (country) that are of cultural, spiritual, and environmental significance, he said.
As companies begin to learn from tragedies of the past, including Rio Tinto's destruction of ancient caves at Juukan Gorge, the deal puts the Yindjibarndi people at the heart of the new development.
The agreement with ACEN includes principles ensuring Yindjibarndi approval of all proposed project sites and equity participation of 25-50 per cent in all projects.
There will also be preferred contracting arrangements for Yindjibarndi-owned businesses, and training and employment opportunities.
Operating under the banner of the new Yindjibarndi Energy Corporation, the energy produced will be greater than what is being generated by WA's largest coal-fired power station.
"Commercial discussions are in motion and we're currently having encouraging conversations with potential offtake customers to purchase the renewable energy," ACEN International chief executive Patrice Clausse said.
Offtake or energy supply agreements, similar to contracts to lock in supplies of minerals from mines, have underpinned new projects elsewhere.
Clean Energy Council chief executive Kane Thornton said the agreement sets a "new benchmark for meaningful participation" by Indigenous Australians in the energy transition.
"It represents the kind of leadership and innovation that is needed to drive Australia's equitable transition to becoming a renewable energy powerhouse," he said.
Work will be led by Yindjibarndi-appointed director Craig Ricato and ACEN-appointed director and chair Anton Rohner.
Technical studies are under way to progress investigation, permitting, connection, and development activities, the partnership said.