Ur-Energy Inc has announced the successful startup of production flow from Header House 2-4 at its Lost Creek in-situ leach (ISL) uranium project in Wyoming. The company also said construction of its centralised services facility in Casper, Wyoming, was now complete.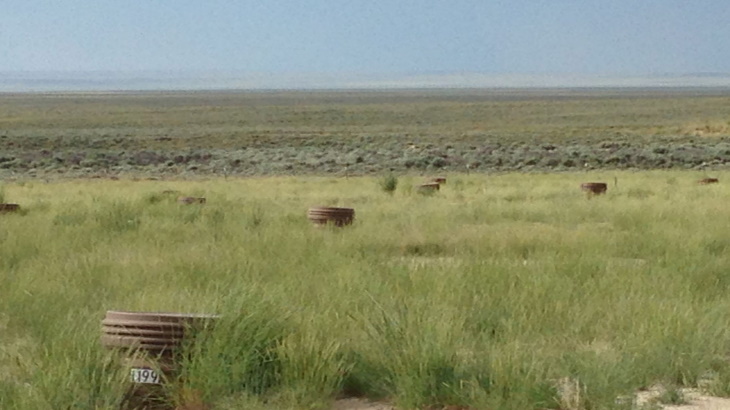 Lost Creek Mine Unit 1 (Image: Ur-Energy)
Production rates will continue to increase as additional header houses in Mine Unit 2 come online this year, Ur-Energy said. It added that Lost Creek production inventory will be sold into its remaining 2023 contract book of 180,000 pounds U3O8 (68.9 tU) in the second half of the year. Beginning in 2024, the company's total sales quantity under contract is 600,000 pounds U3O8 annually, "plus or minus a small, optional flex".
Ur-Energy said its new centralised services facility will facilitate full laboratory and construction services for each of its mining projects. "The centralised location will allow for reduced drive times and improved safety for our employees while reducing operating costs and increasing efficiencies," the company said.

The new centralised services facility in Casper (Image: Ur-Energy)
"I am very excited to see the planning and hard work pay off for our long-standing and new employees with these achievements at Lost Creek and completion of our new Casper facility," said Ur-Energy COO Steve Hatten. "This restart of normal operations at Lost Creek marks the first of a series of planned production areas scheduled for 2023 and 2024. We hope our return to commercial production also is the beginning of a resurgence of the uranium mining industry in the United States."
Ur-Energy has produced and packaged approximately 2.7 million pounds U3O8 from Lost Creek since the commencement of operations in August 2013.
The company reduced production levels from 2016 in response to a "persistently weak" uranium market, but has remained operationally ready to increase production to pre‐2016 levels, or higher, once market conditions warranted the further development of the Lost Creel's fully‐permitted Mine Unit 2.
The company now has all major permits and authorisations to begin construction at Shirley Basin - its second ISL uranium facility in Wyoming - and is in the process of obtaining remaining amendments to Lost Creek authorisations for expansion of Lost Creek.
According to information from the US Energy Information Administration, Lost Creek was one of only two uranium ISL plants operating in the USA at the end of 2022, along with Smith Ranch-Highland, also in Wyoming.