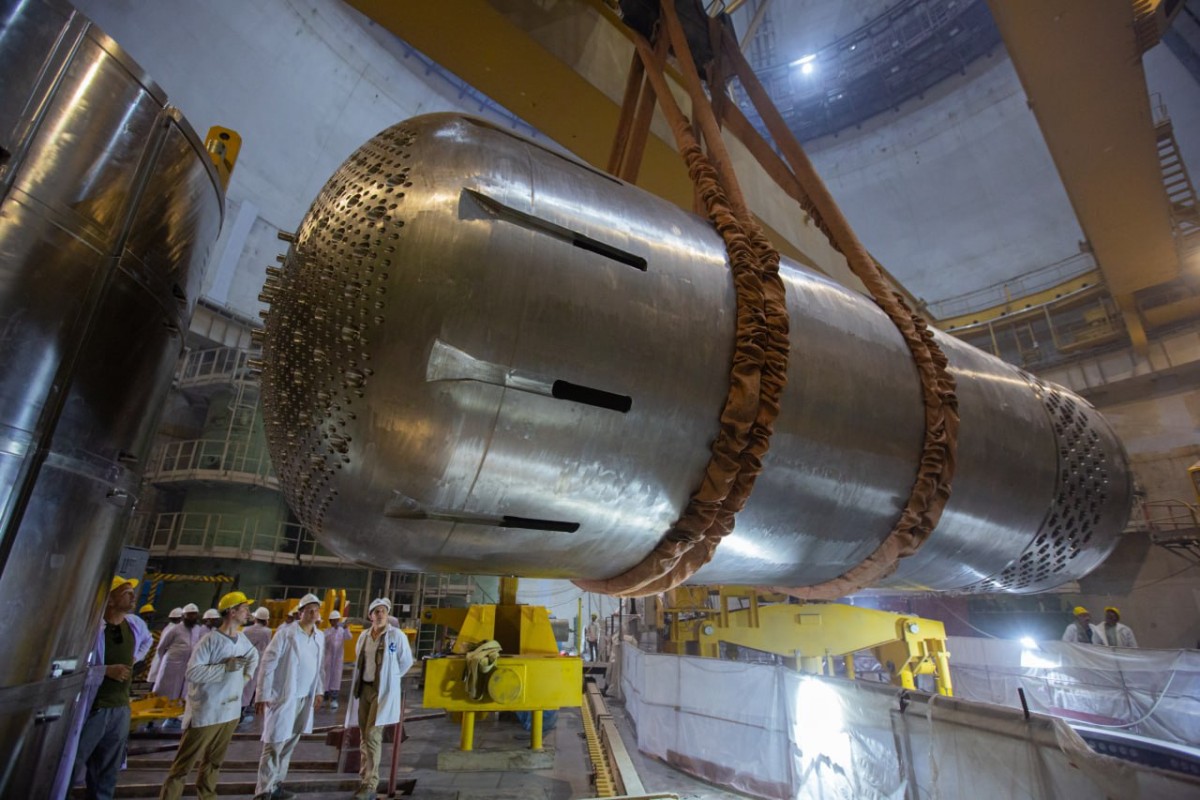 Installation of an internal shaft has been completed at unit 1 of the Rooppur NPP in Bangladesh. The shaft is made of austenitic stainless steel and is an integral part of the reactor. It weighs more than 73 tonnes with a length of more than 108 metres and a diameter is 3.61 metres. The in-vessel shaft is a part of the main elements of in-vessel devices. It contains a baffle and the fuel assemblies. The bottom of the shaft is perforated to allow the circulation of the coolant (double desalination water) the fuel elements.
"Installation of an internal shaft is a significant stage in the construction of Rooppur NPP. From this moment, we start assembling the reactor," commented Alexei Deriy, Vice President of JSC Atomstroyexport (ASE) and Director for the Rooppur NPP construction project.
The Rooppur plant is being built by Rosatom on the eastern bank of the Ganges River in Bangladesh's Pabna district, about 160 km northwest of Dhaka. It will comprise two VVER-1200 reactors. In November 2011, Russia and Bangladesh signed an intergovernmental agreement on cooperation in the construction of the NPP and in mid-December 2015, a general contract was signed. In early 2017, the Russian government provided Bangladesh with a state loan of $11.38bn to assist with the construction, which began in 2021.