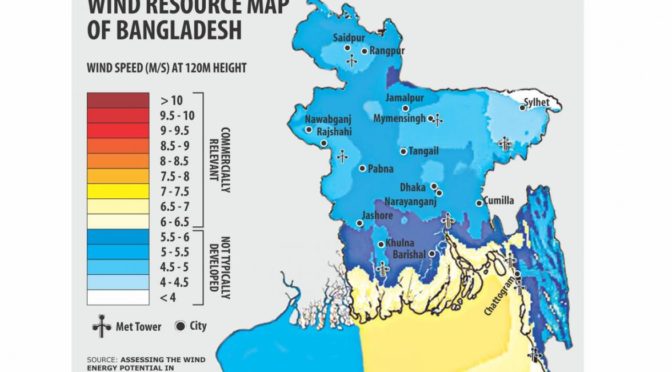 The first new energy project built by Chinese enterprises in Bangladesh, a wind farm in the southeast of the country, has gone into operation. The wind farm at Cox's Bazar was built by the Power Construction Corporation of China, POWERCHINA Chengdu. With a total nominal power of 66 MW, it is the country's first large-scale centralized wind power project.
The generation capacity of the project will reach 145,000 MWh annually of clean energy wind power. Compared with a conventional coal-fired power project, it can reduce coal consumption by 44,500 tonnes.
It will play an active role in promoting Bangladesh's economic development, energy saving and emission reduction, and environmental protection.