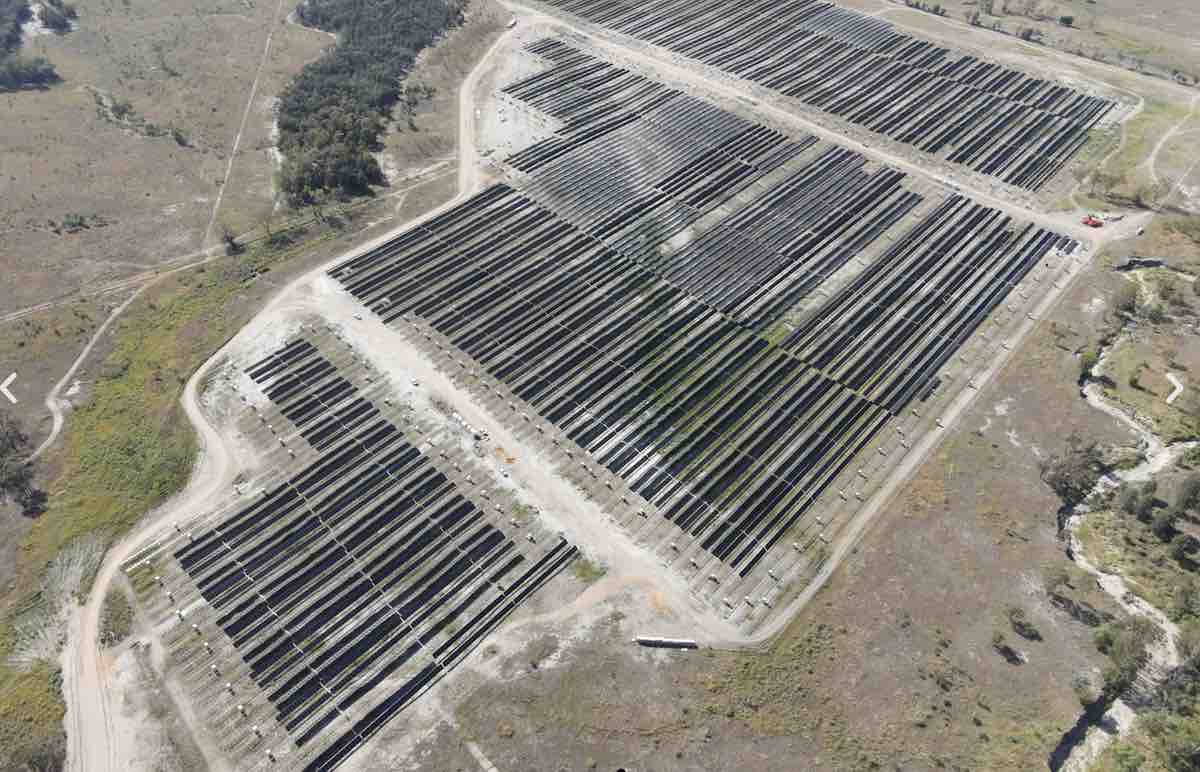 The first big solar farm to be added to an existing big battery facility in Australia has started operations, with the first injections of power from the Wandoan South solar project in Queensland in the past week.
There are several instances of big battery projects being added next to existing wind and solar projects – such as Hornsdale, Lake Bonney and Tailem Bend in South Australia, Gannawarra in Victoria, Darlington Point in NSW, and Western Downs in Queensland.
Many other existing wind and solar projects are considered to be "battery ready", even though the current connection rules make that incredible complex and costly, but Wandoan South – about 400kms north west of Brisbane – is the first example of a big wind or solar project being added after the battery.
The 125MW Wandoan South solar project is owned by Vena Energy, which also owns the 100MW/150MWh Wandoan South battery project that began operations in August last year, and which has an operational deal with AGL Energy.
Vena Energy also owns the Tailem Bend complex in South Australia, which includes the 95MW first stage solar farm, and an 87MW second stage solar component and a 41MW/41MWh big battery which are both about to go through the first stages of commissioning.

Source: OpenNEM.
The Wandoan South solar farm delivered its first output last week, as it negotiates the first "hold point" in its commissioning journey. The asset will actually be operated as a separate unit, because the connection rules make joint operations extremely difficult.
The whole precinct promises to be much bigger. Vena Energy has plans to expand the solar component to up to 650MW, and the battery component to up 450MW (with several hours storage) as the market developers in Queensland.