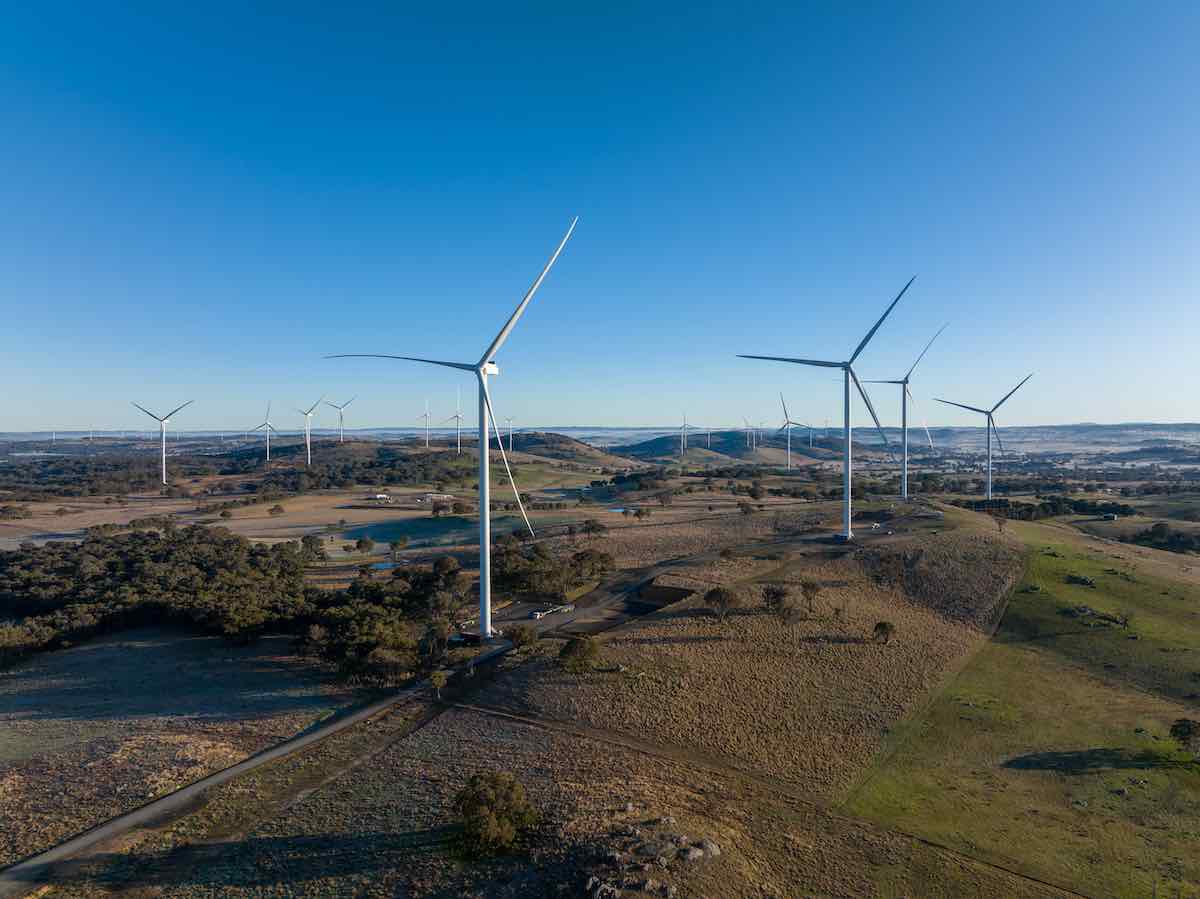 Bango wind farm. Source: Squadron Energy
Andrew Forrest's Squadron Energy continues to make headway on plans for a 400MW wind farm and big battery in southern New South Wales, with an Environmental Impact Statement underway for the proposed project.
In an update on the project, originally worked up by the now Squadron-owned CWP Renewables, the company says the Jeremiah wind farm is moving ahead with the EIS for the 65 turbines on Wiradjuri Country, east of Gundagai.
The Jeremiah wind farm will also host a 150MW (MWh not yet defined) battery energy storage system, one of 11 Squadron is rolling out around the country alongside around 20GW of solar and wind as part of a push for "firm" renewables outlined late last year.
Squadron says an Economic Impact Assessment (EIA) of the proposed wind farm, undertaken by Ethos Urban as part of the EIS, anticipates its development will deliver a $180 million boost to the region, including 150 onsite jobs during construction, and 12 onsite jobs during operations.
All going to plan, construction of the project is expected to start in 2025, the latest newsletter says.
Squadron last month formally launched one of the largest completed wind energy projects in New South Wales, the 224MW Bango wind farm, in the state's Southern Tablelands.
The next wind farm in line to be completed by the Forrest-owned company is the 450MW Clarke Creek wind farm in central Queensland – the first stage of a massive, multi-gigawatt renewable precinct that includes plans for a 2GWh battery.
Squadron's next big battery project, meanwhile, is likely to be the 150MW, two-hour project at Uungula, next to the shovel ready 414MW wind project of the same name, as Squadron's former CEO Eva Hanly told RenewEconomy's Energy Insiders podcast in December.