The Centre for Robotic Autonomy in Demanding and Long-lasting Environments will research new technologies for sectors including nuclear decommissioning, energy generation and space.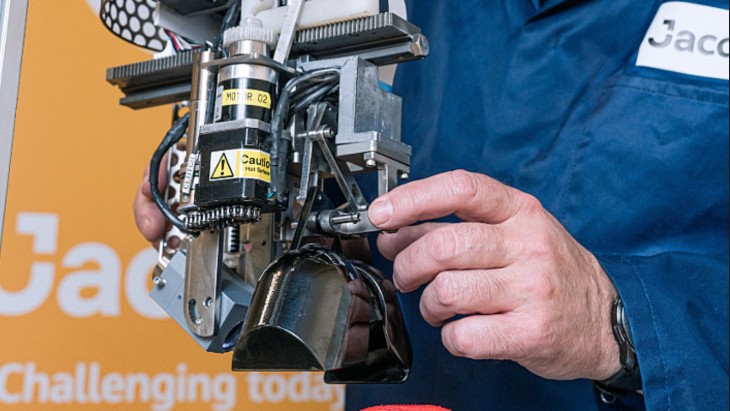 A robotics specialist at work (Image: Jacobs)
Jacobs is putting forward USD4.6 million, with the rest of the USD11 million over five years coming from the University of Manchester, which is in the northwest of England, and the UK Engineering and Physical Sciences Research Council's Prosperity Partnerships programme.
The new centre's research will cover mechatronics, software "and how communities and regulators will engage with future robotic systems". Jacobs will have the opportunity to commercialise technology developed at the centre which it says could bring a "step-change impact to clients" in areas including nuclear power and decommissioning "where robust and reliable autonomous robotics are crucial for efficient asset management and operations".
Centre Co-director Professor Barry Lennox said the new centre "will allow the university's recently established Manchester Centre for Robotics and AI to build a relationship with one of the leading organisations involved in applied robotics, helping us to progress our fundamental research in this area and to deliver impact from the robotic and AI systems that we are developing".
Jacobs Energy, Security & Technology Senior Vice President Karen Wiemelt said: "Robotics is already a core strength of Jacobs' work in the energy and space sectors and this research collaboration will enable us to develop advanced technologies to help achieve net zero targets, such as autonomous inspection and repair systems to extend the life of water and energy networks, roads, bridges and railways."
Staff from Jacobs will support 12 PhD students conducting research and developing prototypes at Manchester University and at Jacobs' robotics laboratories in Warrington, which is about 20 miles west of Manchester.