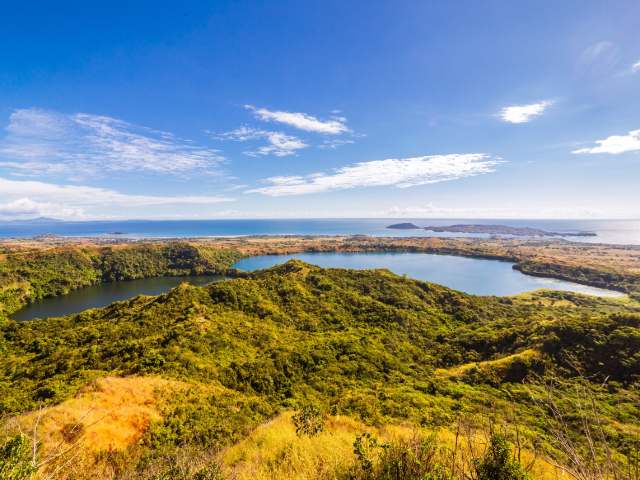 The Sacred Lake and the sea on Nosy Be island, northern Madagascar. Image: 123rf
Energy and real estate developer Groupe Filatex has created a new joint venture with French hydroelectricity firm Hyvity to increase the hydroelectric capacity in Madagascar.
The new joint venture, ENHY, will focus on developing and repowering medium-sized hydroelectric installations.
Initially, 100MW will be added to the Malagasy electricity network by the end of 2028. Over the next decade, ENHY expects to have a portfolio of 300MW under development, adding an extra 50% capacity to Madagascar's national grid.
ENHY is currently working on two projects in the Antsirabe region with a combined capacity of 20MW. This can be expanded to 60MW once the grid has been updated to support the additional capacity.
Hasnaine Yavarhoussen, CEO of Groupe Filatex, said: "For each unit of electricity produced by hydro rather than oil, there is 99% less carbon released into the atmosphere. ENHY will allow for the best of Malagasy knowledge and French technical expertise to lead a transformation of the Malagasy energy sector, enabling energy access for millions of Malagasy people."
Besides developing the region's hydroelectric capacity, ENHY will also work with state-owned utility and water services company JIRAMA, to upgrade the national electricity grid and ensure greater network flexibility.
According to Simon Collot, CEO OF Hyvity, Madagascar has an abundance of hydroelectric capacity. Developing this sector will give rise to the development of infrastructure and land, using local and international knowledge to contribute to the sustainable development of Madagascar.
According to World Bank, access to infrastructure in Madagascar, including electricity and digital, is among the lowest in Sub-Saharan Africa and the world. An estimated 33.7% of the population has access to electricity, compared to an average of 48.4% for Sub-Saharan Africa in 2020.
In April 2023, World Bank issued a $400 million credit to boost renewables development and energy access.