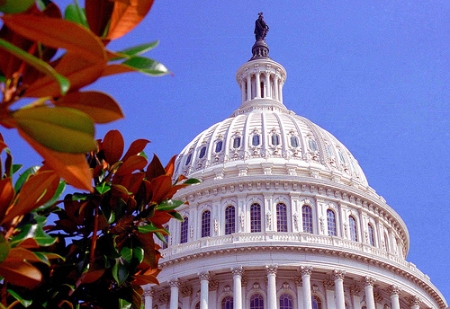 U.S. Senators Steve Daines (R-Mont.) and Maria Cantwell (D-Wash.) have introduced legislation to bolster hydropower production in Montana, Washington and throughout the U.S., entitled the "Community and Hydropower Improvement Act."
Hydropower accounts for nearly 30% of the share of renewable energy generated in the U.S. Hydropower projects have a range of benefits, including providing immediate power to the electrical grid and reliable backup power during outages, as well as conservation, flood control, trade and agricultural benefits.
This act would streamline the permitting and licensing process, increase tribal engagement and oversight, expedite low-impact projects, promote healthy habitat and coordinate federal decision-making. Reform is needed to quickly and safely relicense existing hydropower facilities and bring new hydropower projects online to ensure American energy security, the senators said.
"Montanans know an all-of-the-above energy portfolio is a critical part of ensuring folks in every corner of our state have reliable, affordable energy – that's why nearly 40 percent of our electricity is generated by hydropower. Hydropower provides good-paying jobs and energy that is safe, reliable, affordable and renewable," Daines said. "This bill is an important next step to strengthen hydropower's role in providing our communities with power and bolstering our nation's energy security. By streamlining the permitting and execution of these exciting new projects and ensuring all voices are heard in their implementation, we can expand hydropower production and support our local economies."
"Clean, affordable, and reliable hydropower has been the backbone of the State of Washington's economy for decades," said Sen. Cantwell. "This bipartisan hydro relicensing proposal — which is supported by industry, Tribes, and environmentalists — will provide the certainty and stakeholder participation we need to keep these emissions free resources online while improving river ecosystems."
The Senators received statements of support from a broad range of stakeholders, both within and outside of the hydroelectric power industry.
"As a former FERC Chair, I support this bill because hydropower is essential to a 24/7, reliable, clean energy grid. Hydropower is a domestic source of clean, baseload electricity and plays a critical role in balancing intermittent wind and solar. I commend Senators Daines and Cantwell, along with the various stakeholders, for developing this sensible approach to improve the hydropower licensing and relicensing process," said Neil Chatterjee, former Federal Energy Regulatory Commission Chair.
Shannon Heim, general counsel for NorthWestern energy, said: "Hydroelectricity makes up 35% of NorthWestern Energy's electric generation. Clean, stable and reliable electricity has been being generated for our Montana customers at our 11 hydro projects, in many cases, for over 100 years…. The Community and Hydroelectric Improvement Act (CHIA) will help us in this pursuit by improving the licensing process under the Federal Power Act. Specifically, requirements will be tied explicitly to project effects, inefficiencies in licensing will be avoided by improved coordination among regulatory agencies and licensing timeframes for pump storage will be shortened and streamlined."