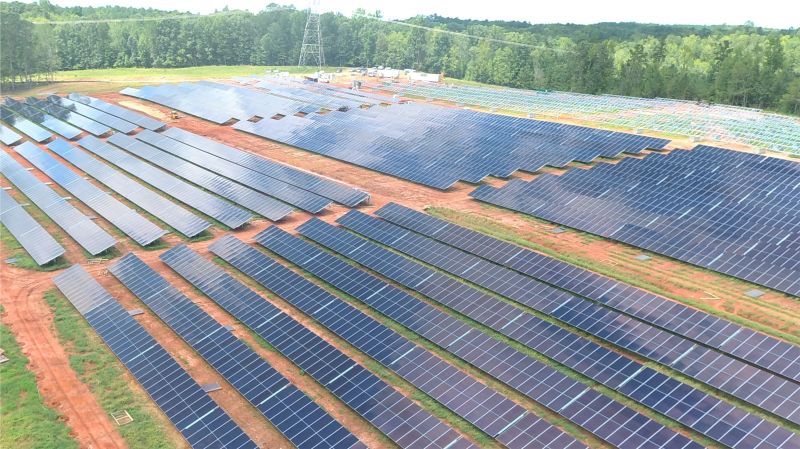 SolAmerica developed the the 4.1 MWdc "Putnam Erickson 2" solar project in Putnam County, Georgia. (Courtesy: SolAmerica)
The global alternative asset manager AB CarVal said it acquired Atlanta-based distributed solar and energy storage SolAmerica.
Terms were not disclosed.
Founded in 2009, SolAmerica has developed or constructed "hundreds of megawatts of solar projects" across 15 states, the company said. The company is actively developing more than 500 MW of solar and storage projects in 19 states.
SolAmerica CEO Tully Blalock, who was promoted to the position earlier this year, will continue to lead the company along with its senior management team.
"Our team is excited to have a partner with such financial strength and expertise in clean energy to help SolAmerica accelerate its delivery of low-cost solar power to local communities and businesses across the country," Blalock said.
SAVE THE DATE! The next edition of the GridTECH Connect Forum will be held in Newport, Rhode Island on Oct. 23-25. We're bringing together developers, utilities, and regulators to take on the critical issue of DER interconnection in the Northeast. Save the date to be alerted as soon as registration is open. See you in Newport!
AB CarVal, which has approximately $16 billion in assets under management globally, is no stranger to clean (and distributed) energy investing. The firm has invested more than $2.5 billion in clean energy since 2017, they said.
In 2018, funds managed by CarVal closed a $250 million equity investment with the distributed solar and storage financier and developer CleanCapital. The equity investment, paired with debt financing, would enable CleanCapital to acquire up to $1 billion of clean energy assets, the companies said at the time.
Then last June, AB CarVal assumed a minority stake in Massachusetts-based Agilitas Energy, one of the largest distributed solar and storage developers in the Northeast, with an equity investment of $350 million. AB CarVal also supported a $482 million debt facility for utility-scale solar and storage developer Intersect Power alongside Generate Capital.
AB CarVal principal Jerry Keefe said the investment in SolAmerica helps the investment firm "strategically approach new opportunities" in the clean energy market.