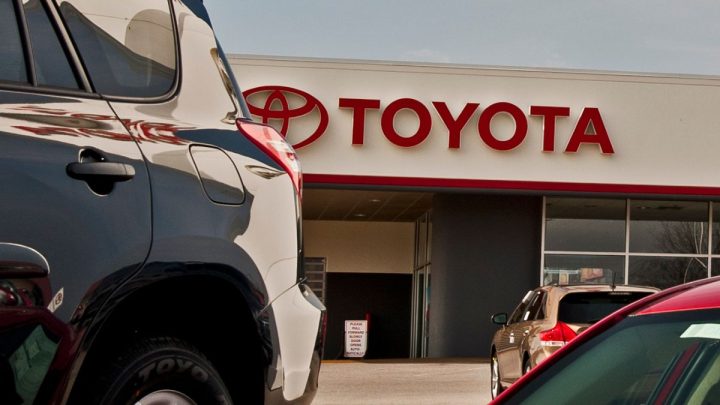 Hydrogen cars remain Toyota's priority, says new CEO Koji Sato
Even with the popularity of electric vehicles, the automaker stands by its focus on H2.
Koji Sato, the new CEO of Toyota Motor Corp., has confirmed that hydrogen cars will remain a top priority for the Japanese automaker.
This announcement was issued as the company has been boosting its focus on electric vehicles.
The new chief executive officer has confirmed that Toyota has every intention of keeping a strong focus on hydrogen cars. The confirmation was an important one for assuaging concerns voiced over the future of H2 with the automaker. Toyota has been boosting its efforts for the development and production of battery electric vehicles, causing some to speculate that H2 might have been losing some of its charm.
Sato made the announcement that Toyota was still keeping hydrogen cars as a priority for its vehicles when he spoke on the sidelines of a Suzuka Circuit endurance race that recently took place in western Japan.
Toyota views hydrogen cars as a "viable option" and want to make sure that H2 keeps its strong future.
"We want to ensure that hydrogen stays a viable option. We need a production and transport supply chain," said Sato. "Unless we see evolution there, we cannot expect a volume increase in the energy's use."
This arrived on the heels of Toyota's recent plans to compete at the event using a new GR Corolla racecar that would have been powered by liquid hydrogen. Unfortunately, the vehicle that was going to be used for the race caught fire during a test run as a result of a leak in one of its H2 fuel lines. The H2-powered vehicle was replaced by a GR Yaris that was conventionally combustion powered.
Sato has been placing the spotlight on the need for Toyota to adopt a mindset of "EV first." The automaker has been working on a new platform that will be focused on battery electrics for 2026, which is expected to provide drivers with better performance and for cheaper. The company expects that by 2030, it will have sold around 3.5 million EVs globally.
Though Toyota was easily one of the top automakers that made hybrid vehicles popular and widely accepted, particularly with its Prius, the same cannot be said for the Mirai hydrogen cars and their far less successful adoption. That said, Toyota still strongly believes in H2 technology and that this fuel will play a key role in its multi-angled approach to achieving its carbon neutrality goals.