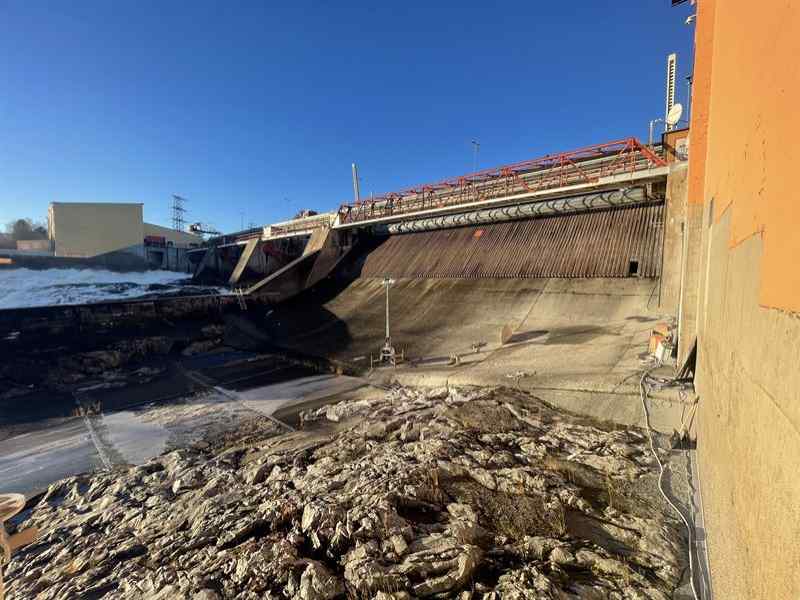 Photo courtesy NCC
Statkraft has commissioned Nordic construction company NCC to implement dam safety-enhancing measures at the 80MW Hammarforsen hydropower plant.
The Hammarforsen power plant in Indalsälven, Jämtland, Sweden, was built in 1928 and is undergoing extensive refurbishment to meet the risk of increasing extreme flows.
NCC has been commissioned to build an extension to increase the load shedding capacity in the power plant to guarantee dam safety. The deal is a joint performance contract and has an order value of about SEK160 million ($15.2 million).
"This project is part of an extensive restoration of Hammarforsen's facility. In order to continue to be a reliable producer of flexible renewable energy, it is necessary that we constantly have a well-functioning facility and update our power plants to cope with the increased energy supply we are facing," said Jakob Norström, chief executive officer of Statkraft Sweden.
NCC is to carry out work on the detention pond, perform demolition work, and replace the existing segment sliding hatch with two smaller dam hatches. The assignment includes casting and concrete work for the power plant as well as instrumentation and an elevation of the sealing slot at Hammarnäset.
For the concrete work, NCC will use climate-improved concrete that reduces the carbon footprint and has a shorter curing process. This also improves the working environment as the scope of work to cool the concrete is reduced or can be eliminated. NCC has previous experience of working with climate-improved concrete and complex casting work during the construction of the Rengård hydroelectric station in Skellefteå.
"NCC and Statkraft know each other well through previous joint projects and an ongoing framework agreement where we developed a trust and consensus. With NCC's experience in similar hydropower plant projects, we have been able to offer Statkraft a production-friendly and cost-effective solution for the power plant in Hammarforsen," says Richard Mattsson, production manager of NCC Infrastructure.
The project is expected to be completed in the spring of 2025.
Statkraft is Europe's largest generator of renewable energy from hydropower, wind power, solar power and gas-fired power. The company also supplies district heating.