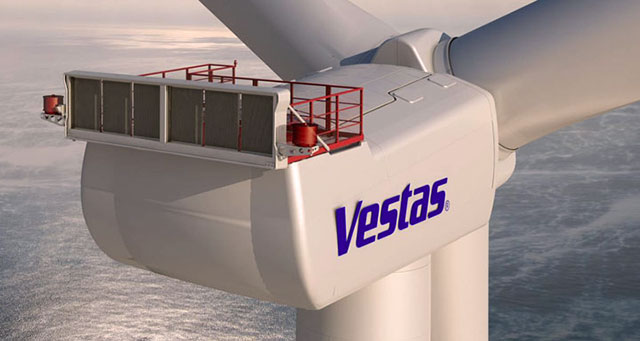 Vestas has received a 50 MW order for the Lappfjärd Extension wind farm from Prime Capital AG in Kristinestad, Finland. The order includes the supply, installation and commissioning of eight V162-6.2 MW wind turbines, as well as a 20-year Active Output Management 5000 (AOM 5000) service agreement designed to ensure optimized asset performance.
This order is an extension of the Lappfjärd project, which was completed in Q4 2022 and has 31 turbines of the same type, marking the first time Vestas has implemented the V162-6.2 MW variant.
"After the successful and timely completion of the Lappfjärd wind farm with 31 EnVentus turbines in 2022, we are grateful to the municipality of Kristinestad for the rapid authorization of eight additional wind turbines that Vestas will install just as quickly already in 2023. We are looking forward to extending our cooperation with Vestas on this project that will support the power supply to Prime Capital's ambitious green hydrogen project in Kristinestad. Furthermore, Vestas and Prime Capital will explore the development of the Lappfjärd project as a showcase for innovative grid services that will support the safe operation of the Finnish power grid," says Andreas Schmid, Head of Engineering at Prime Capital AG.
"We are delighted to deliver the wind turbines already this year and to be working again with our long-time partner Prime Capital," says Nils de Baar, President of Vestas Northern & Central Europe. "The industry-leading EnVentus V162-6.2 MW turbine was the perfect choice for Lappfjärd, highlighted by expansion with the same model, and the project also shows the mutual trust between Vestas and Prime Capital."
Delivery and installation of the wind turbines is expected to begin in the third quarter of 2023 with commissioning scheduled for the fourth quarter of 2023.