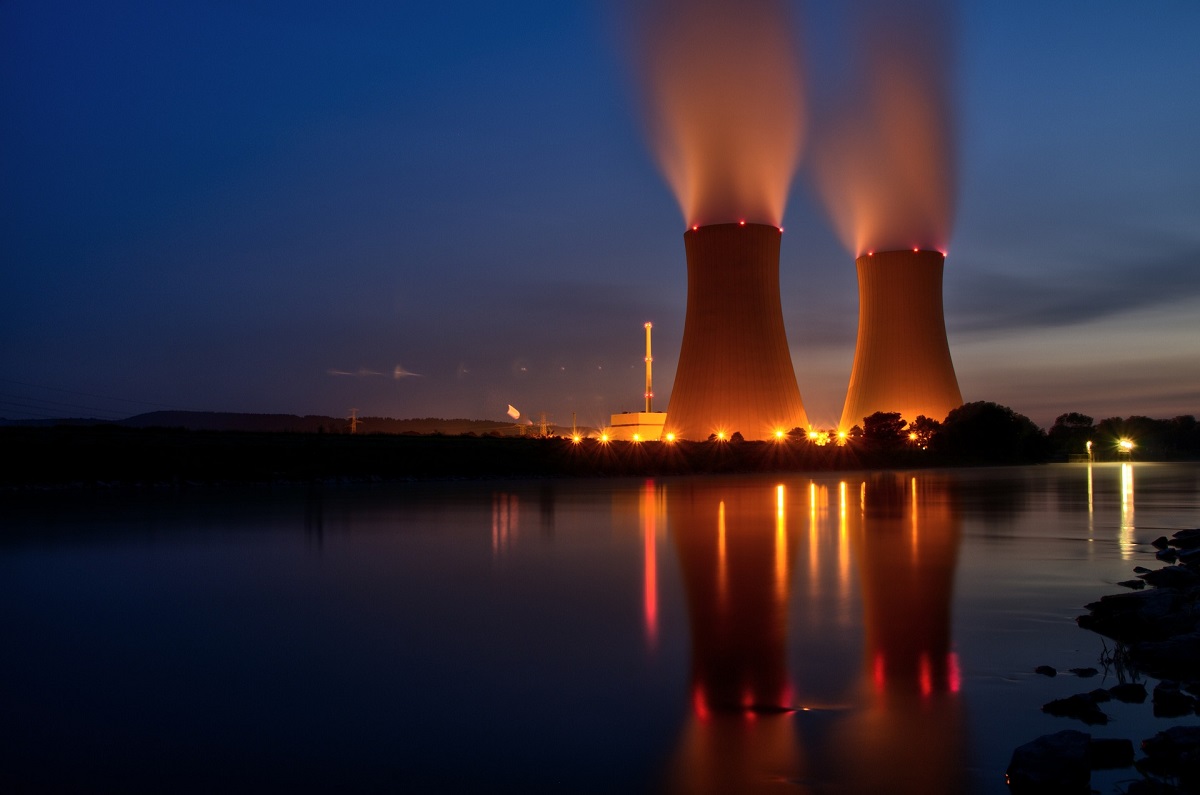 But Budget announcement to group nuclear with renewables divides energy sector
The future for nuclear energy in the UK was given a significant boost yesterday by Chancellor Jeremy Hunt in his Spring Budget.
In a Budget speech that lasted almost an hour, Hunt spent only about a minute talking about nuclear, yet his announcements position the sector alongside renewables such as wind in the UK's frontline in the fight to reach a net zero future.
He said that subject to consultation, "nuclear power will be classed as 'environmentally sustainable' in our green taxonomy, giving it access to the same investment incentives as renewable energy".
This he said would "encourage private sector investment into our nuclear programme".
Under the banner of 'Great British Nuclear', Hunt also announced the launch of the first competition for small modular reactors, a sector of the nuclear industry enjoying sustained progress, not least in Britain.
Hunt said the competition "will be completed by the end of this year and if demonstrated as viable, we will co-fund this exciting new technology".
In his speech, Hunt said the UK had increased its proportion of electricity generated from renewables to nearly 40%, but added "because the wind doesn't always blow and the sun doesn't always shine, we will need another critical source of cheap and reliable energy – and that is nuclear".
He said "increasing nuclear capacity is vital to meet our net zero obligations".
The UK's Nuclear Industry Association unsurprisingly welcomed the Chancellor's announcements. Its chief executive Tom Greatrex said the nuclear initiatives were "a huge step forward for UK energy security and net zero".
He said the inclusion of nuclear in the UK Green Taxonomy "is a vital move, following the example set by other leading nuclear nations, and will drive crucial investment into new projects, making it cheaper and easier to finance new reactors".
Greatrex said "the SMR selection will put us back in the global race, creating opportunities for home-grown technology and others to bring jobs and investment to the UK and helping us capitalise on export opportunities in a massive global market".
Kate Kenny, a senior vice-president for Europe at consultancy Jacobs, said: "With the triple challenge of energy security, affordability and decarbonisation front of mind, it was encouraging to see the government classifying nuclear power as environmentally sustainable in our green taxonomy subject to consultation."
Anthony Legg, an energy expert at PA Consulting, said: "For SMRs, once the preferred technology is identified, it is vital that swift action is taken to progress forward into delivery and implementation.
He said the government's support for SMRs "is a real acceleration of ambition in this sub-sector. However, the announcement that GBN will focus on SMRs in preference to giga-scale projects in the near term will warrant further clarification from government.
"Does this signal a temporary pause in exploring giga-scale projects, at what might be a natural pause in the industry cycle – with Hinkley Point C and Sizewell C making progress, and the recent announcement by EdF that it will extend the life of some of its existing nuclear plants?
"Or, does it signal something more fundamental about the government's longer term plans?"
However, Legg queried what was not in the Budget: "There don't appear to have been any new announcements for sectors like green hydrogen and offshore wind, or for core network infrastructure, aside from the refresh of the national policy statements, major investments in all of which are needed to help deliver the 2035 and 2050 targets."
He said "the energy trilemma remains unaddressed" and added this needed action "if we want to remove the need for support going forward".
John Kitchingman, managing director for Euronorth at Dassault Systemes, said that "investments in nuclear must go hand in hand with the digital transformation in energy".
"In other words, for nuclear projects to succeed on time and on budget in an era where energy security is paramount, digitalisation must play a central role.
"This should involve technology which provides the ability to model and visualise all potential outcomes while monitoring and controlling project execution throughout project phases efficiently."
"While we are on the right path to clean energy, technology must be at the core of these solutions to create a tangible transition to a net zero economy. This requires both public and private investment to be made into nuclear energy.
The nuclear news was not universally welcomed by UK energy players.
Stuart Murphy, founder of tidal power company TPGen24, almost spat out his midday coffee when he heard the Chancellor describe nuclear as 'environmentally sustainable'.
"The Chancellor's decision to reclassify nuclear as environmentally sustainable is as controversial as it is disastrous, with massive echoes of the classification of biomass; convenient to satisfy vested interests," said Murphy.
"There is nothing environmentally sustainable about a finite resource which leaves a legacy of hazardous waste. It's a near-sighted approach and for me, and many others in the renewables sector, a costly mistake.
"It would have been far more prudent to have invested in true renewables: tidal, wind and solar."
And Jo-Jo Hubbard, chief executive of decentralised energy platform company Electron, said the Budget "seems to be overweight and over-reliant on nuclear power for when the sun doesn't shine and the wind doesn't blow".
"This single technology focus seems not to recognise that, there are already three times as many MWs waiting to be connected to the grid than we need for secure net zero power supply; battery storage and flexibility, coupled with excess renewables, also solves the same issue; and new nuclear will take over ten years to come online.
Hubbard said "what we really need, in short order, is to connect new clean energy assets to the grid faster – taking a good look at the connections queue in the process – and to use existing grid and generation infrastructure more efficiently through local flexibility markets.
"We are concerned that this is not the fastest route to customers accessing lower cost lower carbon power.