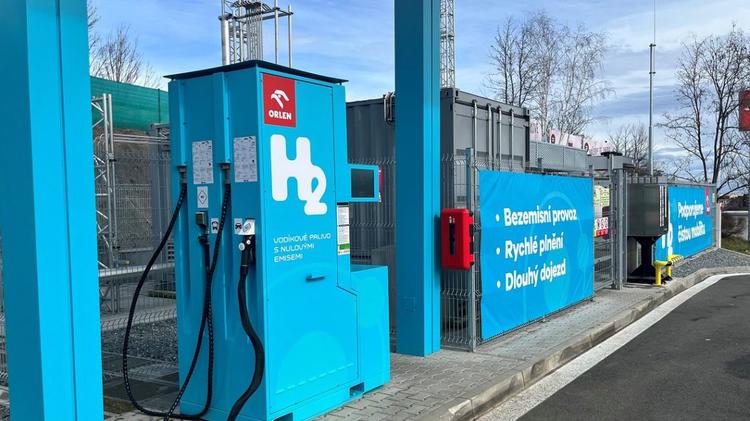 This marks Prague's first H2 station.
The first hydrogen refueling station in the Czech Republic's capital and largest city was recently unveiled in Barrandov by local officials, and it is only the second station of its kind in the nation, following an H2 station that opened last year in Ostrava.
The new hydrogen station is operated by ORLEN Benzina.
Part of the Unipetrol group, ORLEN Benzina is the operator behind the newly opened hydrogen refueling station in Barrandov. Over the next eight years, the company intends to establish a total of 28 stations, with the next station planned to open in Litvínov later this year (2023).
ORLEN CEO Daniel Obajtek said in a press release that the opening of the company's most recently established station "marks a significant step forward" in the company's efforts to develop H2 infrastructure in Central Europe and establish ORLEN "as a leader in zero-emission transport."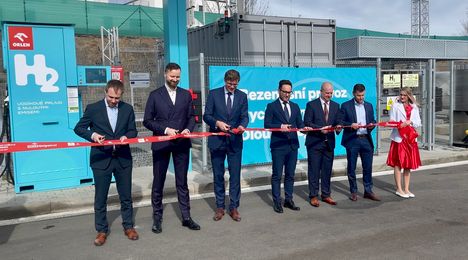 A hydrogen car can drive approximately 100 km (62 miles) on a single kg of hydrogen, and at the new station, hydrogen runs CZK 278 (Just over US$ 12) per kg, according to ORLEN. The company also said that current hydrogen car models can hold about 5 – 6 kg of hydrogen and refueling an H2 car takes about 3 – 5 minutes.
By 2025, 12 hydrogen refueling stations are expected to open across the Czech Republic.
According to Martin Kupka, the country's Minister of Transport, 12 hydrogen refueling stations have been planned to be in operation by 2025 and a total of 40 stations by 2030.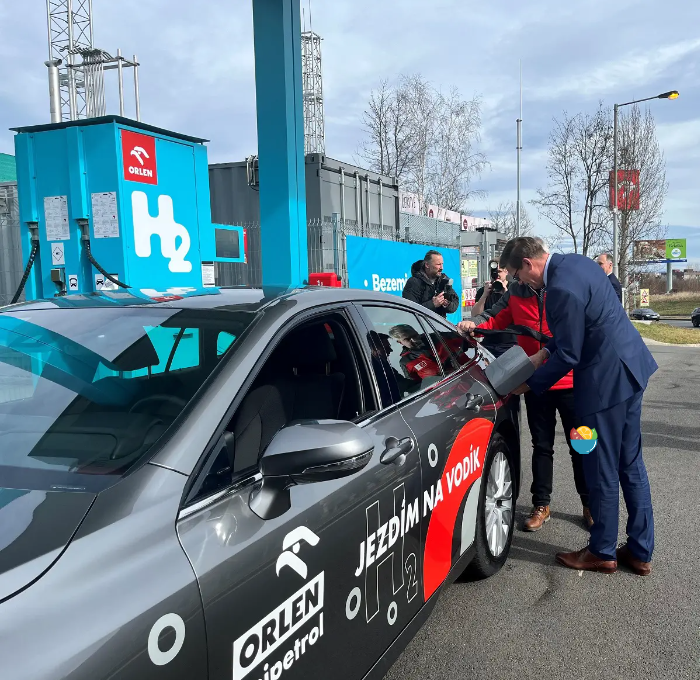 The efforts that have been made to improve the nation's alternative fuel infrastructure are in line with the latest drafts of EU clean fuel regulations. These regulations require a hydrogen fueling station to be built at a minimum of every 200 km (124 miles) of major (TEN-T) roads.
"Our ultimate ambition is to build over 100 refuelling stations in Poland, the Czech Republic and Slovakia by the end of this decade, positioning our network as a crucial component of hydrogen transport corridors throughout Europe," said Obajtek. "In doing so, we hope to play a significant role in the region's efforts towards achieving climate neutrality."