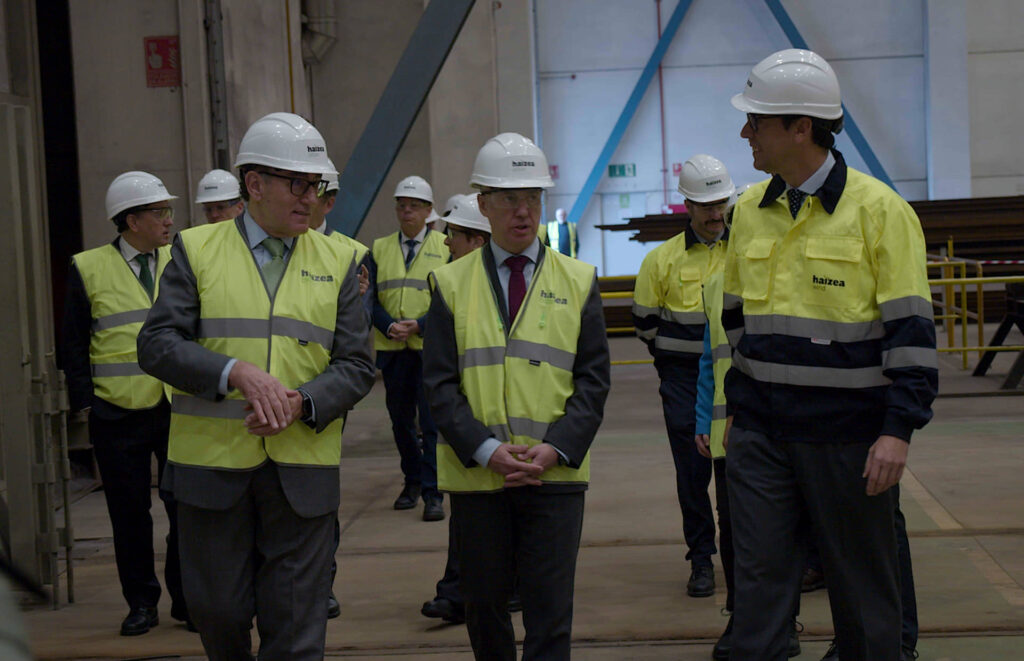 The monopiles will be delivered from Haizea's site at the Port of Bilbao and represent the second monopile order Haizea Bilbao has secured for its future facilities, which will be added as an extension to accommodate the new orders. The other contract Haizea Bilbao has is with Ørsted for the fabrication of monopiles for the 2.9 GW Hornsea Three offshore wind farm.
With the agreement now signed for East Anglia Three, the order book for Haiza Bilbao, in total, exceeds EUR 1.5 billion for the next four years, according to the Spanish company.
Under the contract with Iberdrola, Haizea Bilbao will be responsible for the supply of materials, engineering of the manufacturing process, and manufacture of the monopiles.
Currently, Haizea's site in the Port of Bilbao has 48,800 square metres and 500 employees. After signing the contracts with Iberdrola and Ørsted, Haizea Bilbao will now expand to have a surface area of more than 200,000 square metres and will also add a further 350 jobs at the site.
The expansion, which will require an investment of more than EUR 150 million, involves an extension of the existing concession granted by the Port Authority, the company says. In addition to the three existing halls, Haizea Bilbao will add another three and a new additional storage area for the monopiles.
Today, 15 March, the Lehendakari of the Basque Government Iñigo Urkullu, the Deputy General of Bizkaia Unai Rementeria, the Mayor of Zierbana Iñigo de Loyola Ortuzar, the President of Haizea Wind Group Dámaso Quintana, the President of Iberdrola Ignacio Sánchez Galán, the Councillor for Economic Development Arantxa Tapia, and the Deputy for Economic Promotion Ainara Basurko laid the first stone for the future facilities at Haizea Bilbao.
"This contract and the expansion of Haizea's capacity in the Port of Bilbao are in line with Haizea Wind Group's strategic growth plan, which includes the objective of becoming one of the most important players in the offshore wind energy value chain and, more specifically, securing a relevant position within the offshore foundation supply and manufacturing companies", Haizea Wind Group states in a press release.
The 1.4 GW East Anglia Three, which will be built in the Southern North Sea, some 70 kilometres off the UK coast, will comprise 95 monopile foundations, to be installed by Seaway 7.
The wind farm is part of ScottishPower Renewables' GBP 6.5 billion (around EUR 7.4 billion) East Anglia Hub project which also includes two other offshore wind farms: the 800 MW East Anglia One North and the 900 MW East Anglia Two.
Construction of East Anglia Three started last year with onshore work on the converter station at Bramford in Suffolk and along the land cable route, while offshore work is scheduled to start in 2024.
The offshore wind farm is expected to be fully operational in 2026.