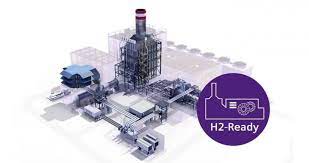 The German government intends to put up for auction gas power plants in 2023 as part of a strategy to add between 17 GW and 25 GW of gas-fired power capacity as an alternative to coal by 2030. The power plants should be able to use hydrogen as a fuel. A power plant strategy is expected to be presented in the coming months and a hydrogen acceleration law is planned for 2023 to promote the ramp-up of hydrogen production and the development of necessary infrastructure.
The government also aims to make more space available for wind and solar projects and has started discussions with the renewable sector about potential purchase guarantees to increase output capacities. In addition, the government proposed to ban the installation of new oil and gas boilers from 2024, with a target of having newly installed heating systems operating with at least 65% renewable energy from 2024.
Finally, Germany plans to give its industry aid to support the shift towards cleaner production. Companies in energy-intensive sectors will be eligible for subsidies if they reduce their emissions by switching to renewables and hydrogen under a scheme named carbon contracts for difference.
The country aims to be carbon neutral by 2045. Germany has a capacity of 225 GW, made up of 63 GW wind (of which 8 GW is offshore), 56 GW solar PV, 40 GW of coal and lignite, almost 32 GW of gas, nearly 11 GW of hydro, 14.5 GW of biomass, and 4 GW of nuclear (end 2021).