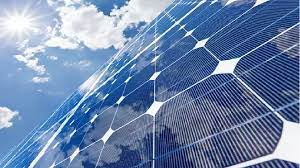 RPC and Euder Energy S.L. will jointly develop 1GW of early-stage solar PV projects
This partnership strengthens RPC's existing presence in the Spanish solar sector, bringing its development pipeline up to over 4.4GW
The deal builds on Euder's track record of 1.5GW of completed renewable development and more than 3GW under development in Spain and LatAm
1 March 2023 – LONDON
Renewable Power Capital (RPC) has signed an agreement with developer Euder Energy S.L. to jointly develop 1GW of solar PV projects in Spain, subject to the relevant regulatory communications.
This agreement will see RPC and Euder develop early-stage projects, forging a long-term relationship which draws on both teams' strong capabilities and experience.
The deal reiterates RPC's commitment to being a partner of choice for developers across Iberia and reflects its broad investment horizon, spanning the entire asset lifecycle from early-stage development to commercial operations and long-term ownership. RPC already has an established presence in the Spanish solar sector, having agreed in 2021, shortly after its formation, to co-develop 3.4GW of projects.
Euder has deep domain expertise and a track record of developing 3.3GW of energy projects in Spain and more than 1.2GW in LatAm.
Spain is a leader in unsubsidised solar energy with the largest project pipeline in Europe and a highly developed PPA market. It has set itself an ambitious target of a 31 percent decline in national emissions between 2019 and 2030, and plans to add 100GW of renewable capacity to its energy mix by 2030.
Mariano Berges, Chief Commercial and Technical Officer at RPC, commented: "We are bringing our flexible, long-term approach to capitalise on the continued growth the Spanish solar market is seeing. This second venture in Spain will continue to grow our industrial capabilities as a company and our local expertise. We are pleased to be working with the very experienced team at Euder to achieve this."
Francisco Cornet, Founding Partner at Euder, said: "We are grateful for the opportunity to work with RPC, as well as the trust shown by their team throughout the negotiation process. We will continue to expand our presence in the Spanish market by executing a pipeline of 1GW projects jointly with RPC and creating more investment opportunities.