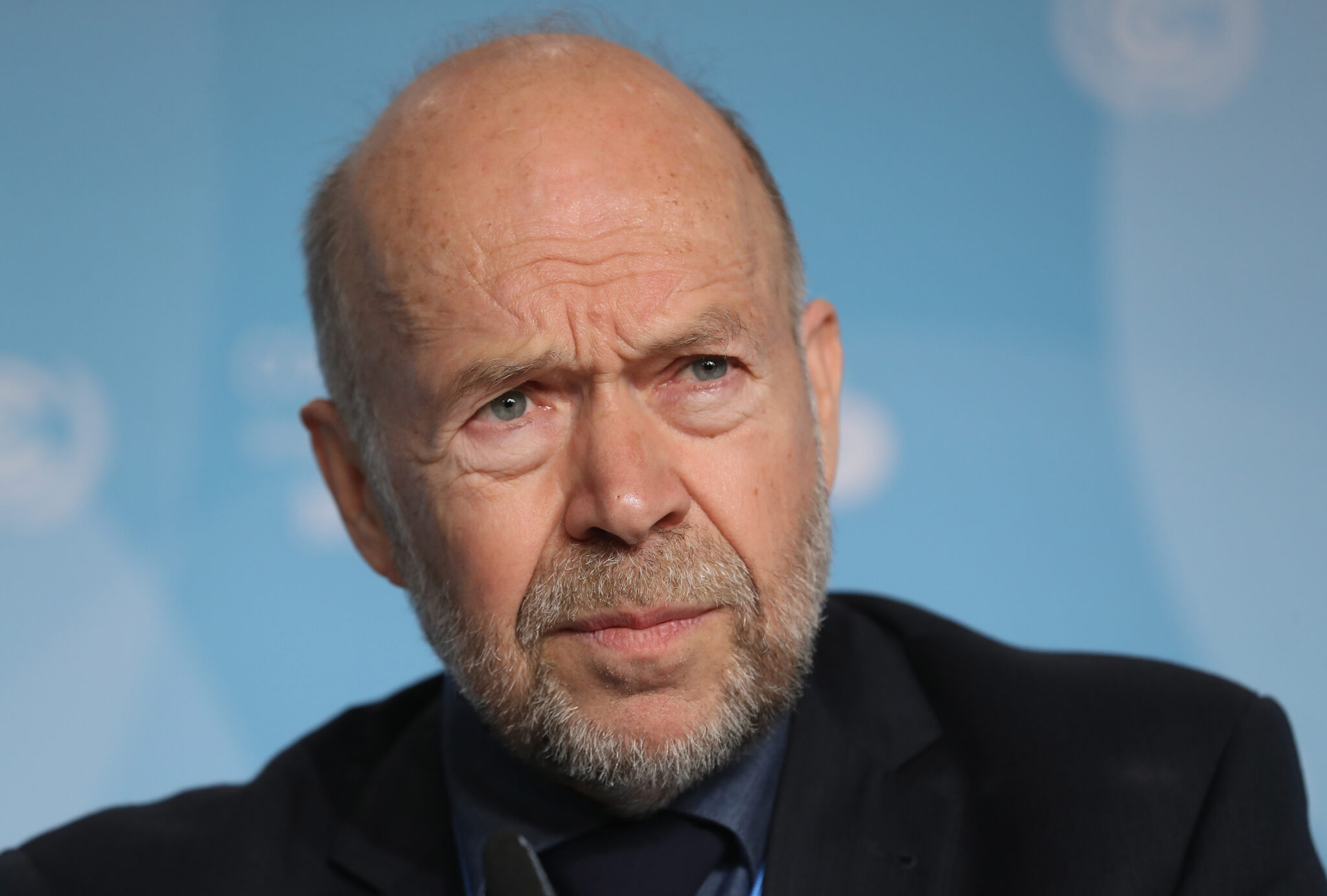 A scientific showdown over whether dispersing massive amounts of reflective particles high into the atmosphere could temporarily and safely mask global warming intensified this week, as a group of more than 60 researchers published a letter Monday calling for accelerated research and small-scale field experiments into what is called solar radiation management.
As the planet's fever inches close to the critical 1.5 degree Celsius target for limiting warming, "the impacts of climate change grow and become more tangible (and) there will be increasing pressure to reduce climate warming" using solar radiation management, the scientists wrote.
"Climate change is causing devastating impacts on communities and ecosystems around the world, posing grave threats to public health, economic security, and global stability … we support a rigorous, rapid scientific assessment of the feasibility and impacts of SRM approaches specifically because such knowledge is a critical component of making effective and ethical decisions about SRM implementation," the scientists wrote.
They also emphasized that cutting greenhouse gas emissions remains the holy grail of climate action, but that policy makers need to understand whether solar radiation management could be effective, and what its risks are. They also wrote that their letter doesn't mean they support the use of solar radiation management.
That is too fine a distinction for some critics, who say the letter is part of a trend toward normalizing ideas for various forms of climate manipulation that could have dangerous and unexpected consequences.
Allowing atmospheric experiments would encourage a drift toward relying on unproven technologies to slow global warming and diverts attention from the laser-sharp focus needed to cut greenhouse gas emissions deeply and rapidly in the next few decades, said Lili Fuhr, who tracks climate policy with the Center for International Environmental Law. And moving ahead with atmospheric testing could also interfere with international efforts to develop regulations for such climate manipulations, she added.
"A United Nations advisory committee to the Human Rights Council is currently working on a report on geoengineering from a human rights perspective," she said. "And we hear that some governments are preparing a potential resolution in the U.N. General Assembly on solar geoengineering." Mexico has already announced a unilateral ban, she added.
She said the scientists' letter is "very likely" a response to an earlier proposal for a strict ban on solar radiation management, launched by a coalition of well-known academics, social scientists and natural scientists. That proposal for a non-use agreement now has several hundred signatories, calling for "no deployment of solar geoengineering, no outdoor experimentation, no patenting, and no public support for research."
"So they have a very strict, clear position," she said. "And that was surprising for many solar geoengineering researchers and proponents, and I think they've been working on a response."
Arguments against pursuing solar radiation management are detailed in a 2022 paper concluding that "solar geoengineering at planetary scale is not governable in a globally inclusive and just manner within the current international political system."
'When You're in a Hole, Stop Digging'
But what if a robust research program could help establish effective global governance, said James Hansen, director of climate science, awareness and solutions at Columbia University's Earth Institute, who signed on to this week's letter.
"The issue has been building for years," he said. "The same do-gooder old geezers who created such a mess for young people … are now trying to tie the hands of young people such that it will be impossible to get out of the mess," said Hansen, the former director of the NASA Goddard Institute for Space Studies, who delivered some of the first serious early warnings on global warming in the late 1980s.
He said calls for a global ban on solar radiation management experiments amount to insanity.
"We have no right to ban the right to search for a solution for the mess we created," he said. The fact that major international climate assessments are "always a few decades behind" when it comes to estimating just how hot it will get makes more research even more urgent.
What scientists know for sure about solar radiation management is that it would not by itself slow the buildup of greenhouse gases and would not stop ocean acidification. It would only temporarily mask the warming, and once stopped, there would likely be a significant warming rebound.
The urgency expressed by the scientists in the letter reflects the consensus that global warming will "reach the 1.5 degree Celsius warming limit in another decade or so," said Govindasamy Bala, with the Center for Atmospheric and Oceanic Sciences at the Indian Institute of Science.
In fact, many scientists say that the momentum of fossil fuel use in the current system will take the planet closer to between 2 and 3 degrees Celsius warming, a point at which the effects become exponentially worse.
In India, a country already hard-hit by extreme and deadly heat waves, Bala said that, while there is hardly any discussion on solar radiation at the policy level, he is being supported by the institute's department of science and technology to do solar radiation management climate modeling research work.
"There has been strong resistance for a long time to atmospheric experiments," he added. "But this letter is making the case for SRM research, including small-scale field experiments, with appropriate governance in place."
University of Oxford climate physicist Raymond Pierrehumbert, who helped start the push for the solar geoengineering non-use agreement, said it's difficult to imagine effective governance.
There may be justification for modeling and analytical studies, and assessments of natural dispersal of heat-shielding particles—from volcanoes or wildfires, for example—but he said the new letter's call for atmospheric testing "crosses the danger line."
"Jim (Hansen) was a loose cannon on making those early predictions about global warming and he happened to be right, but that doesn't mean he's right on everything," Pierrehumbert said.
"It's interesting that Hansen had the view that 'old geezers' are behind the opposition to solar geoengineering research," he said. During the Stop Solar Geoengineering event we did in response to Harvard's 2021 proposed balloon experiment in northern Sweden, Greta Thunberg was one of the most outspoken voices against it.
At the time, Pierrehumbert said, Thunberg's reaction was to post on Twitter, "'When you're in a hole, stop digging.'"
"Would Jim consider her an 'old geezer?'" he asked.
Any role that he could imagine for solar radiation management would be after the global goal of net zero carbon emissions is reached, he said.
"But we're not even on a downward trajectory for emissions yet," he said. "In a world where you're continuing to pump out CO2 and then using solar radiation management is a clear death spiral."
Pierrehumbert said he might feel differently if the world political order were in better shape, on a clear path to reaching net zero. But considering the lack of global progress toward that goal, the idea that there could be effective governance for solar radiation management "is just ludicrous," he said, especially with the tech sector driving the push for solar radiation management experiments.
"It won't be the scientists deciding this in the situation we're in right now," he said. "And what if Soros or Elon Musk decide to put serious money into that sort of thing? So it doesn't matter how well intentioned these letter signatories are, if outdoor experimentation helps develop the technology, someone else out there is going to use it."