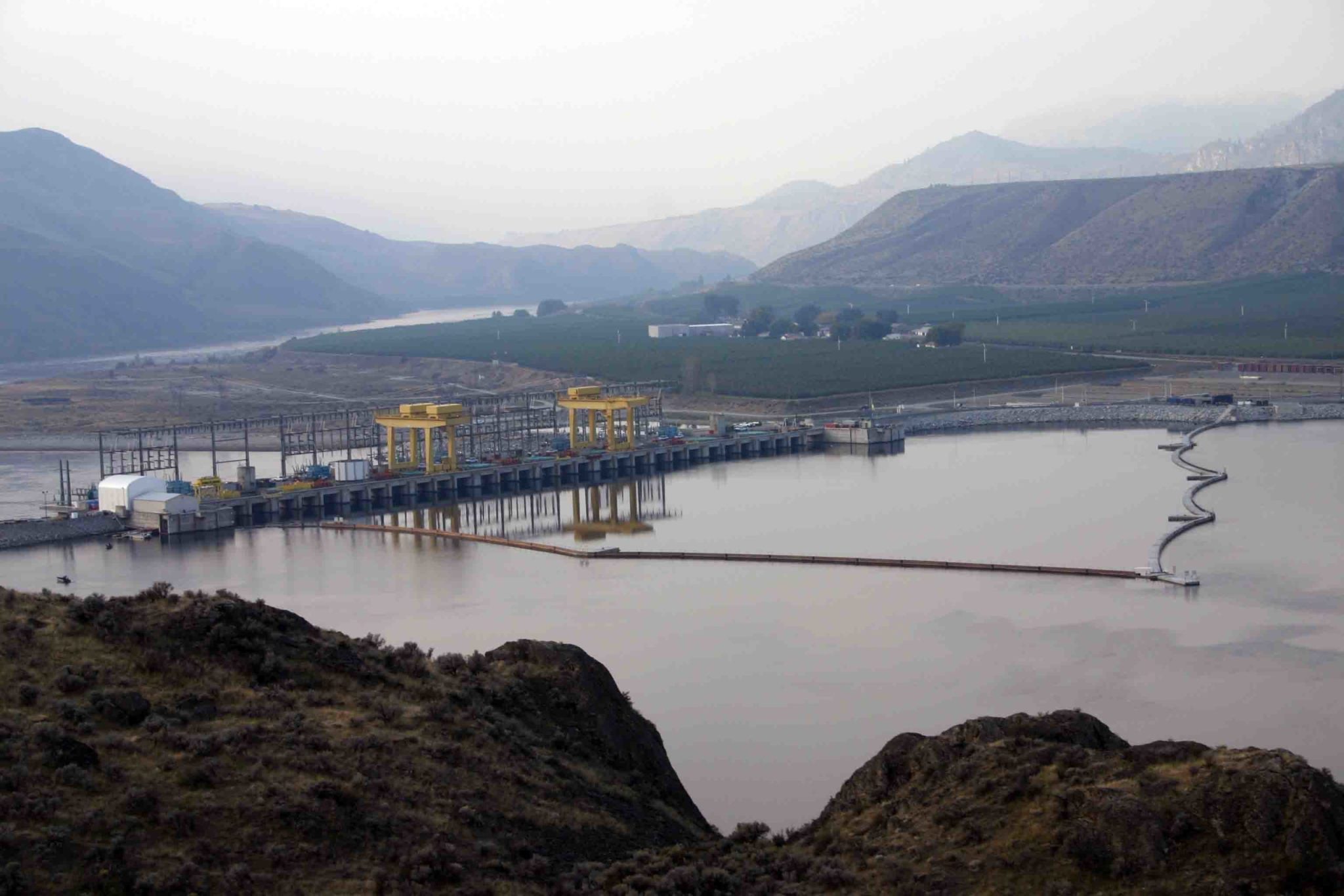 Commissioners of the Douglas County Public Utility District in Washington State have approved the purchase of a second 5 MW electrolyzer to advance the green hydrogen facility near its Wells Hydroelectric Project into phase two.
This pilot renewable hydrogen production facility being built near Baker Flats, East Wenatchee will provide flexibility to operations at its 774.3 MW Wells Hydroelectric Project. Douglas PUD said generation requests can be sent to the hydrogen electrolyzer to reduce the mechanical adjustments necessary at the Wells project on the Columbia River to balance the grid. This will reduce the maintenance necessary on the turbine units and associated equipment.
The Baker Flats site has the capacity to accommodate up to 80 MW of green hydrogen production, Douglas PUD said.
Additional hydrogen production capacity will create more opportunities at the Wells Hydroelectric Project as the PUD balances integrating renewables, variable seasonal pricing and fish water quality concerns. Increased efficiencies will reduce generator unit maintenance costs, which translates to better rates and reliability for customer owners, according to a release.
"There is a high demand for green hydrogen. Our Wells Hydroelectric Project also positions us to take advantage of the state and federal incentives to advance green hydrogen opportunities in our region," said Gary Ivory, Douglas PUD General Manager.