Various government initiatives, electricity tariff hike, Corporate Green Power Programme and sustainability adoption supportive of RE industry outlook
PETALING JAYA, Malaysia, Feb 21, 2023 - (ACN Newswire) - Samaiden Group Berhad, a renewable energy (RE) specialist principally involved in engineering, procurement, construction, and commissioning (EPCC) of solar photovoltaic (PV) systems and power plants registered a 36.28% rise in revenue to RM40.23 million for the second quarter ended 31 December 2022 (2Q FY2023) compared with RM29.52 million in the corresponding quarter of the previous financial year.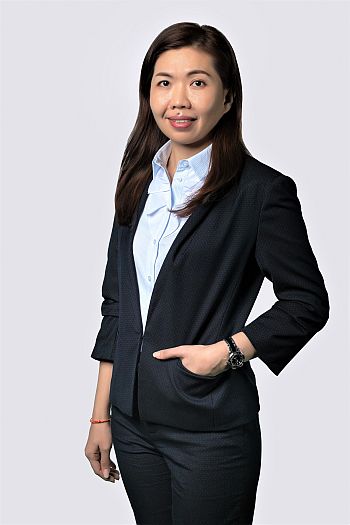 Group Managing Director of Samaiden, Ir. Chow Pui Hee
Samaiden recorded a 10.48% gain in profit before tax (PBT) to RM3.48 million in 2Q FY2023 compared with RM3.15 million for 2Q FY2022 while profit after tax (PAT) increased 14.60% to RM2.59 million compared with RM2.26 million.
For the first-half of the financial year 2023 (1H FY2023), revenue increased 52.14% to RM81.00 million compared with RM53.24 million in 1H FY2022 while PBT gained 14.77% to RM6.76 million compared with RM5.89 million. Samaiden's PAT increased 16.67% to RM5.04 million compared with RM4.32 million in the same period.
For the quarter under review, EPCC services contributed to approximately 99.45% of Samaiden's revenue. The remaining revenue came from energy asset investment, environmental consultancy and operation and maintenance.
Group Managing Director of Samaiden, Ir. Chow Pui Hee said, "We see government initiatives encouraging the deployment of RE, particularly the launch of 600 megawatts (MW) Corporate Green Power Programme in last November which will drive the adoption of sustainability. In addition to that, the increase in electricity tariffs starting from January 2023 also serve as the catalyst for the RE industry development in Malaysia."
"Taken together, these initiatives and measures are opportunities that can be leveraged either to provide EPCC services for solar PV systems or to allow us to participate as an investor in all these solar assets. We will also continue to leverage on our core competency and experience to provide end-to-end services for potential solar PV and other non-solar projects. Nonetheless, we remain optimistic about investing in Southeast Asia, as many neighbouring countries are prioritizing energy transition as their key national objective. We are cautiously optimistic about Samaiden's performance for the remainder of FY2023.
Samaiden's total outstanding orderbook stood at RM269.54 million as at 31 December 2022 and is expected to contribute positively to revenue and profit over the next three years.