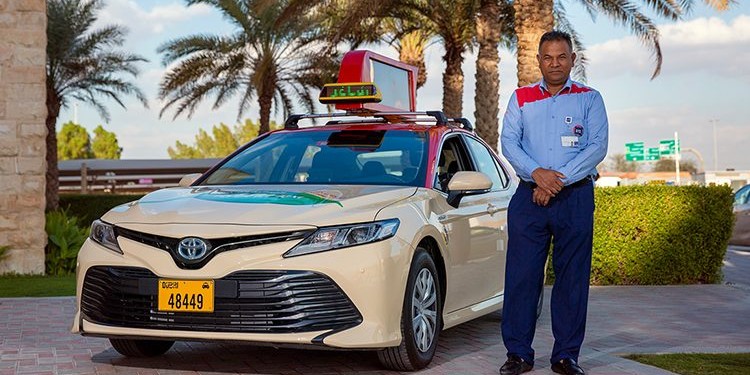 In Dubai, only electrified taxis will be on the road from 2027. This is the plan now adopted by the Roads and Transport Authority (RTA) in Dubai. Currently, 72 per cent of the 11,371 taxis in Dubai are hybrid vehicles.
The emirate's first electrification steps in the taxi sector date back to 2017. At that time, the Roads and Transport Authority set a target of 50 per cent hybrids by 2021. In the meantime, a good two-thirds (72 per cent) of the taxis used in Dubai are hybrid vehicles. The rest of the fleet is to be electrified by 2027, whereby the plan now adopted includes battery and hydrogen taxis in addition to hybrids. The authority subsumes these under the term "environmentally friendly vehicles".
Both the Dubai Taxi Corporation (DTC) and taxis operated by franchises are bound by the newly formulated targets. The Dubai Taxi Corporation is now said to have the largest fleet of "environmentally friendly vehicles" in the city, 34 per cent of which are hybrid vehicles. Cars Taxi, National Taxi, Arabia Taxi and Metro Taxi follow in the ranking.
Taxis currently play a major role in Dubai. There are around 11,400 taxis for every 3 million inhabitants. The complete electrification of this sector is in line with the requirements of the Dubai Supreme Energy Council, the Green Economy Initiative and the Dubai government's strategic focus on comprehensive environmental sustainability," an accompanying statement said.
"The five-year plan (2023-2027) aims to switch the entire taxi fleet into fully environmentally friendly – hybrid, electric and hydrogen-powered – within five years at a rate of 10% per annum to achieve the targeted 100% by 2027. The plan is aligned with RTA's roadmap for transforming public transport means into emission free by 2050," expresses His Excellency Mattar Al Tayer, Director General and Chairman of the Board of Directors of the Roads and Transport Authority.