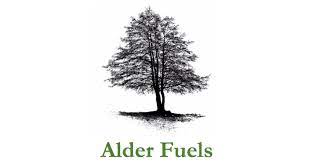 Building on our recent announcements regarding the appointment of Tim Obitts as acting CEO of Alder Fuels and award selection by the Department of Energy, we wish to provide an updated statement regarding the company.
First, Alder Fuels has secured new multimillion-dollar investments from its existing private investors and is solely focused on the commercialization of Alder Greencrude (AGC). Second, as we previously announced in late January, the DOE has selected Alder for an award to help accelerate the company's ability to bring cutting-edge renewable fuels to market. Alder Fuels is in a prime position to deliver upon its mission to replace fossil-based products and help to rebalance our relationship with the planet.
As a result of enhanced management processes, the company uncovered that the now-former CEO, Bryan Sherbacow, engaged in questionable financial transactions that benefited him personally. Upon discovery, the board immediately commenced a comprehensive review of the transactions and terminated Sherbacow for cause. Simultaneously, the board appointed Tim Obitts as Acting CEO to lead the company forward.
What does this mean for Alder Fuels going forward? First, the company has redeveloped its strategy to ensure the entirety of its resources are directed towards achieving the singular goal of advancing commercial deployment of AGC technology. Second, the board has reorganized the company's personnel, operations, and partnerships, so that they are better coordinated and aligned to meet this goal.
Xavier Adserà, chairman, Alder Fuels, commented, "With multiple DOE grants awarded, strong leadership, multimillion-dollar investments, significant strategic partners, and a commercial path forward, Alder's enormous potential is clear. Once commercialized, Alder's proprietary technology will play a pivotal role in decarbonizing and defossilizing critical parts of our economy. The board and its investors are committed to the company's success."
To our friends and colleagues whose roles were directly affected by this reorganization of operations at Alder Fuels, we thank you for your commitment to the company. You executed your work diligently, with a belief that our mission is bigger than any one individual. Without doubt, you have made this company and our culture better, and we are grateful for your time with us.
Finally, we wish to express our sincere gratitude to strategic partners, sponsors, vendors, and investors who have been incredibly supportive as we move into the second phase of our journey. We look forward to building a stronger Alder Fuels in partnership with you all. Thank you for continuing to back us.