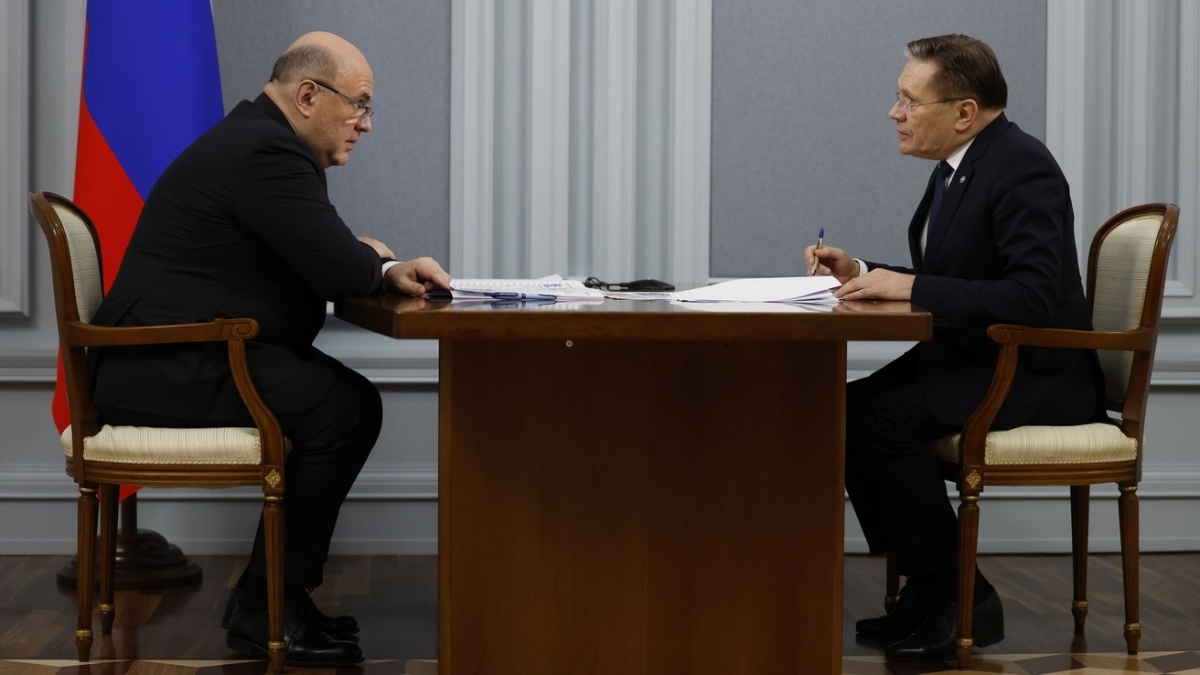 Rosatom Director General Alexei Likhachev, at a briefing with Russian Prime Minister Mikhail Mishustin, said 2022 was not an easy year. However, "we reached record results in almost all areas, in terms of our main, gross indicators". He noted that implementation of the state defence order was 100%. And fulfilment of target revenue ??was more than 105% with a new record of more than RUB1,700bn ($24bn).
Moreover, Rosatom invested more than RUB1,000bn of its own funds. "The budget gives us an anchor - start-up investment for all projects - and we increase this using our own funds and borrowed resources. This allows us to carry out the project and improve social indicators," he said.
Likhachev recalled that Rosatom had been working since 2021 to have nuclear recognised as a green source of energy and there had been some success. "In Russia, we have included nuclear energy in the green taxonomy and China has done the same, while similar decisions are being made in the European Union. And 2022 has been a pivotal year with world opinion accepting that nuclear energy is green. Based on this, countries are now drawing up further development programmes."
Russia was a world leader in nuclear technology, he said. "We remain in the top three in terms of uranium production, enrichment of uranium, in the supply of fuel. And of course, we are the undisputed leaders in the construction of nuclear power plants." He pointed out that in 2022 there were seven new NPP construction projects, five of which were Russian.
Rosatom has also played a key role in import substitution, not just for the nuclear industry. "We have built one of the world's three test benches for gas equipment, and a lot of work is underway in the field of composites, energy storage, laser technology, 3D printing, and hydrogen," Likhachev noted. "And at the end of 2022, we laid the foundation stone for a plant for the production of lithium-ion batteries."
In the medical sector Rosatom is now starting to supply the Health Ministry with brachium gamma-therapy complexes and onyx teletherapy complexes. "We are currently developing a linear accelerator for remote radiotherapy. A number of other developments have been put on an industrial basis and are already being delivered to clinics in the Russian Federation. This is where we are still catching up with imports and replacing them. But there are areas where we excel. We have 30% of the world market for radioisotopes, and in Obninsk we have laid the foundation stone for a radiopharmaceutical production plant."
He added: "It is clear that in the last year and a half we have been placed in new conditions, and we are very grateful to the Ministry of Health for the fact that we now have orders for the production of medical accelerators, specific radiation therapy units… We believe that within the next few years we will completely replace the entire range of imported radiomedicine equipment, primarily in the field of oncology. Radiopharmaceuticals and isotopes are also needed."
Rosatom is also focusing on digitalisation and is developing engineering software for mathematical modelling and resource planning. This is being done jointly with Rostec and Russian Railways, as well as with private business and private sector enterprises.
As to the future of nuclear energy, Rosatom is developing equipment and technologies for generation 4 reactors including fast reactors, lead-cooled reactors, the elimination of beyond design base accident and closing the fuel cycle. "This is what nuclear power engineers around the world only dream of, and we are implementing it with the Proryv project…in Seversk," Likhachev said.
In addition, "a very large amount of work" is being done on thermonuclear fusion both through the international ITER project and domestic developments. Other areas of development include theoretical physics, the use of artificial intelligence, supercomputing, and photon technologies.
Rosatom is also working on new materials, competencies in the field of laser technologies, and joint projects with Roscosmos, including the creation of new power plants for spacecraft. "All this is not just theoretical but involves practical implementation," Likhachev stressed. "These projects are now in the research stage."