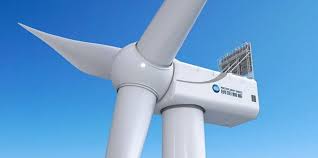 OPINION | There's no reason to expect a slowdown in the frenetic pace that has driven China's manufacturers to power ratings well beyond their western peers, writes Shashi Barla
The last two years have seen a frenetic pace of new turbine launches in the Chinese wind industry – and there's no reason to expect that to stop any time soon.
This rapid pace of technology iteration was driven by the phase-out of offshore wind feed-in tariffs at the end of December 2021, while China's '30-60' carbon goal – carbon peaking by 2030, carbon Neutral by 2060 – also resulted in accelerated offshore wind technology development.
Some of the wind turbines announced by Chinese manufacturers in the past two to three months dwarf western OEMs' configurations by a huge margin. Players like Mingyang with (MySE18.X-28X, MySE16-260, MySE14-260), CSSC (H260-18.0MW), Envision (EN-252/14MW) and Goldwind (GWH252-16.0MW) to name just a few.
Chinese wind turbine technology evolution is not decelerating yet; I anticipate machines up to 25MW with up to 320-metre rotors to be commercially announced before the end of the China 14th five-year plan (2025) and to be deployed during the 15th five-year plan (2026-2030).
From the first offshore wind demonstration projects in 2008 to the beginning of the grid-parity era in 2022, China installed more than 30GW of offshore wind capacity. Of these, 20-plus gigawatts was installed in the past two years. Demand in this decade is expected to surpass 200GW, reinforcing China's offshore leadership position.
In 2022 alone, more than 20GW of offshore capacity was tendered (excluding the 10GW of the framework agreement by SPIC), a significant increase compared to a meagre 2.8GW tendered in 2021. This 20GW is expected to be installed over the next two years.