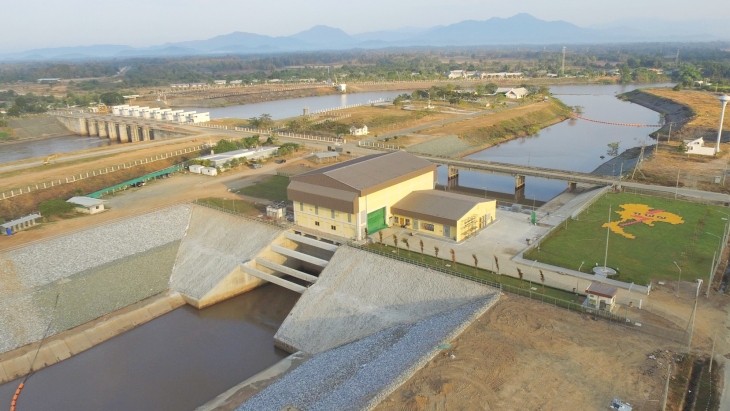 It is located in Uttaradit Province.
The Electricity Generating Authority of Thailand (EGAT) has started the commercial operations of the 14-megawatt Pha Chuk Dam Hydropower Plant.
In a statement, EGAT Governor Boonyanit Wongrukmit said the plant located at Uttaradit Province houses two generators which have a generating capacity of 7MW each and can reduce carbon dioxide emissions of 45,000 tonnes annually.
The plant was developed under the collaboration of EGAT and the Royal Irrigation Department.
Meanwhile, Somwang Puangbangpo, Governor of Uttaradit Province, said the hydropower plant is "an example of water resources management for optimal benefits" as allowing the water from the dam to pass through the generation before releasing downstream benefits both the agriculture and energy sectors/
Aside from improving the power system security of northern provinces, he said the power plant also serves as a tourist attraction and a new energy learning centre.