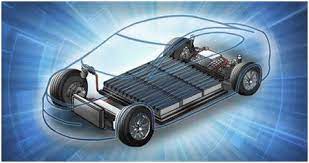 The combined operating profit of LG Energy Solution, Samsung SDI and SK On is estimated to exceed five trillion won this year.
That of LG Energy Solution is expected to increase 94 percent to 2.3606 trillion won. Samsung SDI is expected to increase its operating profit by 30 percent to 2.4321 trillion won and SK On, which was in the red last year, is expected to record an operating profit of 100 billion won or so.
At the end of last year, LG Energy Solution's order backlog was more than 385 trillion won. The company is planning to increase its production capacity by 20 GWh in Europe, 40 GWh in Asia and 40 GWh in North America. Its annual production capacity was 200 GWh last year and is expected to reach 540 GWh in 2025. Samsung SDI started manufacturing its Gen 5 batteries in the second half of last year and it is expected to lead the company's sales growth this year.
In the United States, the annual EV battery demand is expected to increase from 64 GWh to 453 GWh from 2022 to 2025. LG Energy Solution and SK On are expected to reach an annual production capacity of 350 GWh in North America in December 2025. SK On's order backlog was 220 trillion won in October last year. The three companies' order backlog is estimated to exceed 1,000 trillion won this year.