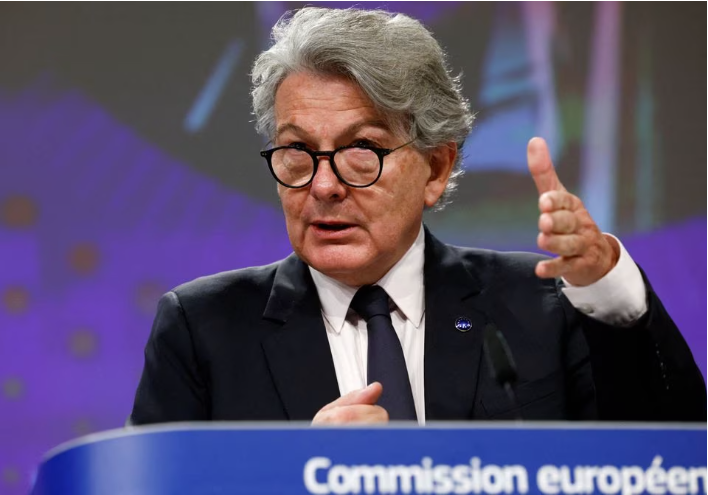 European Internal Market Commissioner Thierry Breton speaks at a news conference in Brussels, Belgium, September 19, 2022. REUTERS/Yves Herman/File Photo
WASHINGTON, Jan 27 (Reuters) - The European Union wants a deal quickly with the United States to resolve a dispute over U.S. electric vehicle tax credits, but the EU must pursue its own green technology subsidies to keep investment at home, EU Internal Market Commissioner Thierry Breton said on Friday.
Breton, in Washington to discuss a range of technology issues with U.S. officials, said that $369 billion worth of tax subsidies in President Joe Biden's Inflation Reduction Act (IRA) would drive investment in U.S. clean energy supply chains to solar panels and wind turbines from electric vehicles.