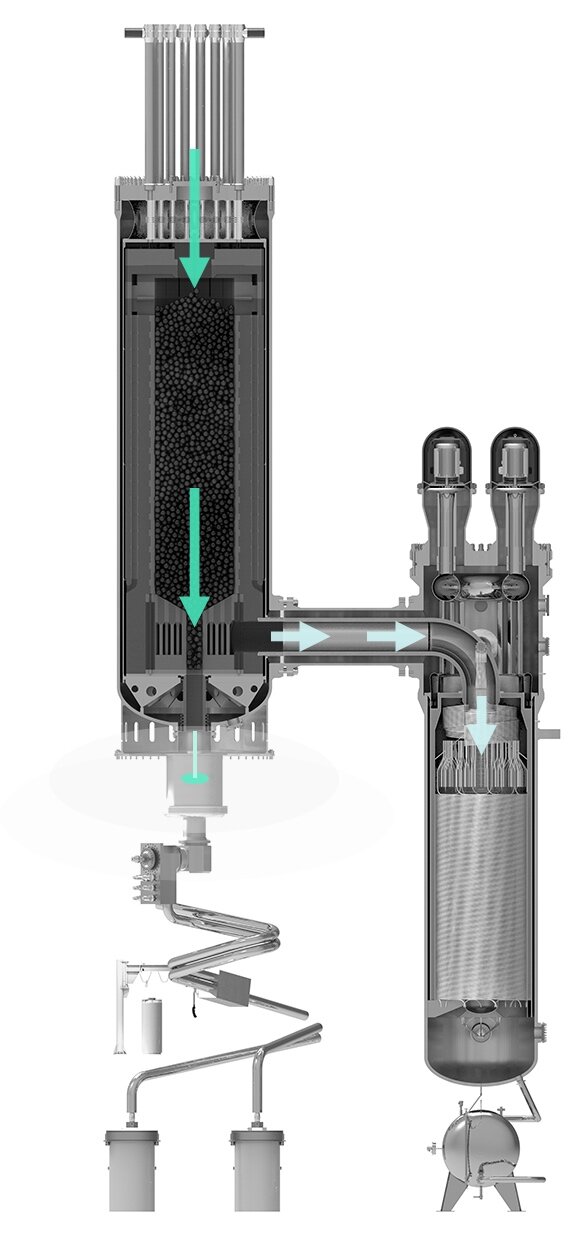 South Korea's DL E&C and Doosan Enerbility are to invest $25m in US-based X-energy to advance the deployment of its Xe-100 advanced small modular reactor (SMR). X-energy said this was a private round of financing pursuant to the company's previously announced Series C-2 investment round to support global deployment the Xe-100. In addition to the $25m, X-energy is continuing to negotiate the terms of a potential incremental investment from other Korean investors.
To date, X-energy has raised $148m in financing to support its proposed business combination with Ares Acquisition Corporation (AAC). In December, X-energy entered into a definitive business combination agreement with publicly traded AAC. The transaction is expected to be completed in the second quarter of 2023, after which the combined company will be named X-energy Inc. Its common equity securities and warrants are expected to be listed on the New York Stock Exchange.
Doosan will continue to work with X-energy as a major component and system vendor. It will engineer, supply and manufacture key components for the Xe-100 plant, including the reactor pressure vessel that contains the reactor core comprising X-energy's proprietary TRISO-X nuclear fuel. There are also plan to jointly pursue diverse applications of the Xe-100 technology, including provision of power and heat to industrial processes such as hydrogen production.
DL E&C will work with X-energy to identify opportunities around the world to support the deployment of Xe-100 plants on a global scale. The company has already installed 51GWe of power plants in 17 countries and participated in the construction of several NPPs.
X-energy's Xe-100 is a Generation IV, high-temperature gas reactor engineered to operate as a single 80 MWe unit which can be optimised as a four-unit plant delivering 320 MWe electric. The reactor can provide baseload power to an electricity system or support industrial applications with 200 MW thermal output per unit of high pressure, high temperature steam. It uses fuel made from robust TRISO (tri-structural isotropic) fuel particles which are able to withstand extremely high temperatures without melting.
X-energy CEO J Clay Sell said the expertise and support of the two companies "has been and will continue to be invaluable as we continue to expand our business". Jongdoo Kim, Executive Vice President and Head of Doosan's Nuclear Business Group said: "Beyond our long-standing business focus on large-scale nuclear equipment supply, Doosan has established a solid foothold in SMR as a global foundry. We are very glad to take part as a key supplier of major equipment including the reactor for the Xe-100."
Jaeho Yoo, Chief Executive for DL E&C's Plant Business Division said X-energy "has impressed us the most with their industry-leading multi-application reactor with several use cases for chemical process plants which has long been DL E&C's core competency". He added: "Investment in X-energy, coupled with our intention to help develop and deploy the world's leading nuclear technology, is in-line with our stated goal to focus on eco-friendly projects as our growth engines for the future."