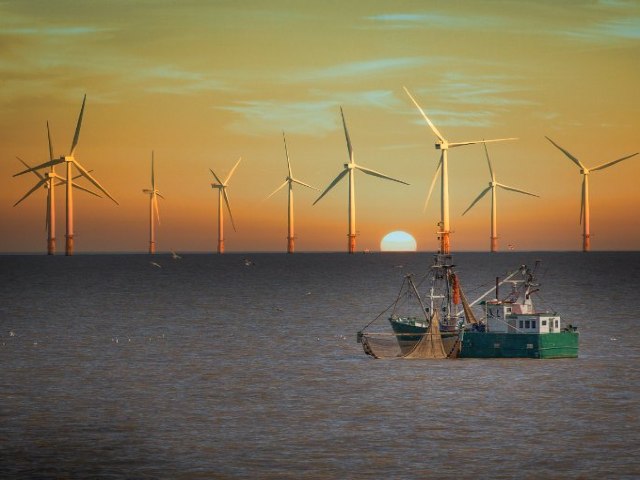 Image by shaunwilkinson on 123rf
Copenhagen Infrastructure Partners (CIP) has acquired a 50% stake in Statkraft's offshore wind portfolio in Ireland, a deal supporting CIP's goal to develop 2.2GW of offshore wind in the country.
The partners will collaborate on three phases of the North Irish Sea Array (off the coast of counties Dublin, Louth, and Meath) and the Bore Array (Celtic Sea).
Developing and building these projects is expected to require an investment of more than €4 billion ($4.3 billion) by Statkraft and CIP by 2030.
The deal will allow the partners to access the largely untapped renewables potential in Ireland and will support Statkraft's ambitions in Ireland and Northern Europe.
Statkraft is currently looking to broaden its role in the North Sea as well as Ireland. This agreement will support that ambition, especially as the renewables company is taking part in two bids to develop the first Norwegian offshore wind projects.
Gry J. Aamodt, Statkraft's head of offshore wind in Norway, said in a statement: "The agreement and cooperation with CIP gives us access to expertise and experience from both bottom-fixed and floating offshore wind projects. The projects in Ireland will make us even better positioned for the development of both Sørlige Nordsjø II, Utsira Nord and future projects in Norway."
Nischal Agarwal, partner in CIP, said: "We are very pleased to be entering the Irish offshore market and look forward to developing these exciting projects together with Statkraft…the partnership will enable the provision of renewable power to Irish homes and businesses and contribute to reaching the government's ambitious decarbonisation targets."
Thus far, the financial terms of the deal have not been disclosed.