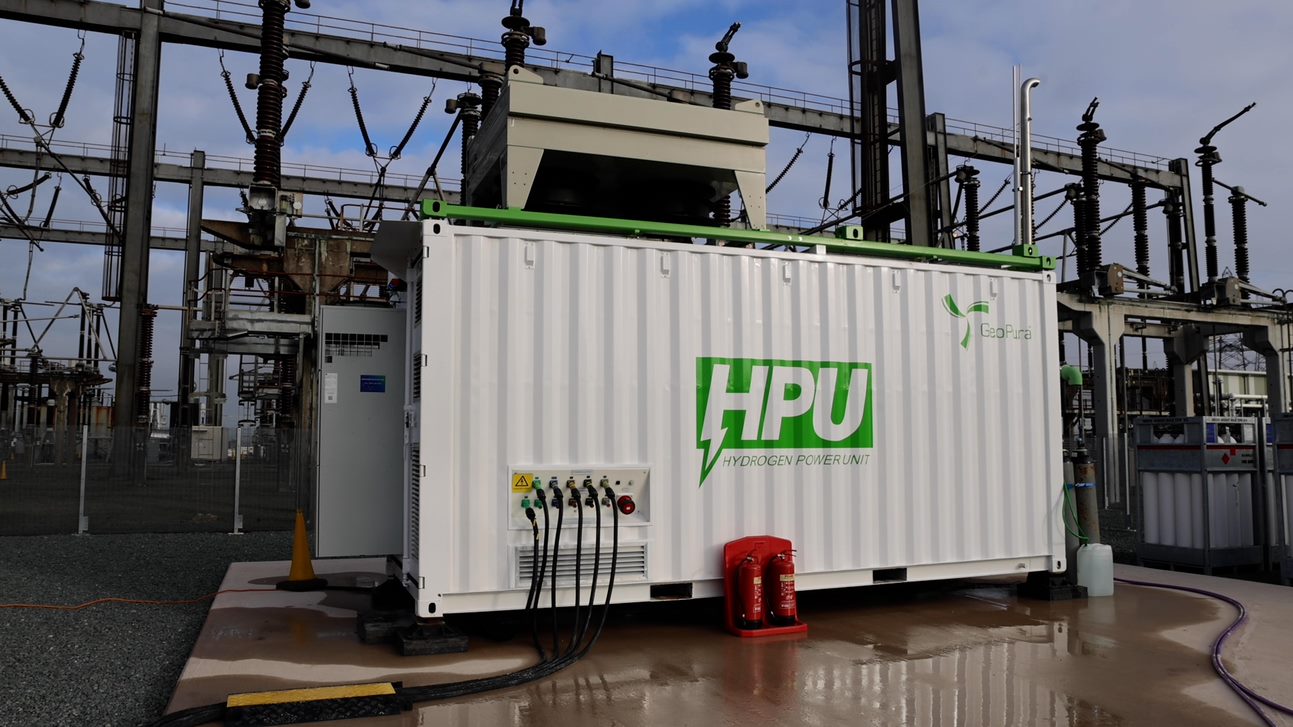 GeoPura Hydrogen Power Unit at National Grid's Deeside Centre for Innovation.
National Grid in the UK has completed a ten-week trial to test a hydrogen-powered generator.
The trial was carried out at national grid's Deeside Centre for Innovation in Wales.
A GeoPura 250kW hydrogen power unit (HPU) in a shipping container was installed at the centre and produced the energy to power low-voltage equipment needed for National Grid's innovation testing projects and site operations.
The trial tested the capabilities and feasibility of HPUs as direct replacements for backup diesel generators across more than 250 National Grid substation sites.
"We are delighted to have trialled this innovative off-grid power source," said Sean Coleman, manager of the Deeside centre.
"The HPU powered our test facility 24 hours a day, seven days a week, and we will now consider the findings, which we hope will help accelerate the transition to a flexible and low carbon future."
National Grid currently use diesel generators alongside batteries to provide backup power to a substation for key activities such as cooling fans, pumps, and lighting.
The company says that while these backup generators have less than a 1% chance of operating per year, on the rare occasion that they would be needed, changing from diesel to low-carbon alternatives could save over 500,000 kg of carbon emissions.
The HPU at Deeside uses 100% green hydrogen and has power capabilities of up to 100kW in continuous operation mode and up to 250kW for 45 minutes.
GeoPura managing director Andrew Cunningham said:" Backup power plays a critical role in the UK's electricity transmission system, and this is a fantastic example of how hydrogen can be used to eliminate harmful environmental emissions in the event of a primary power loss."