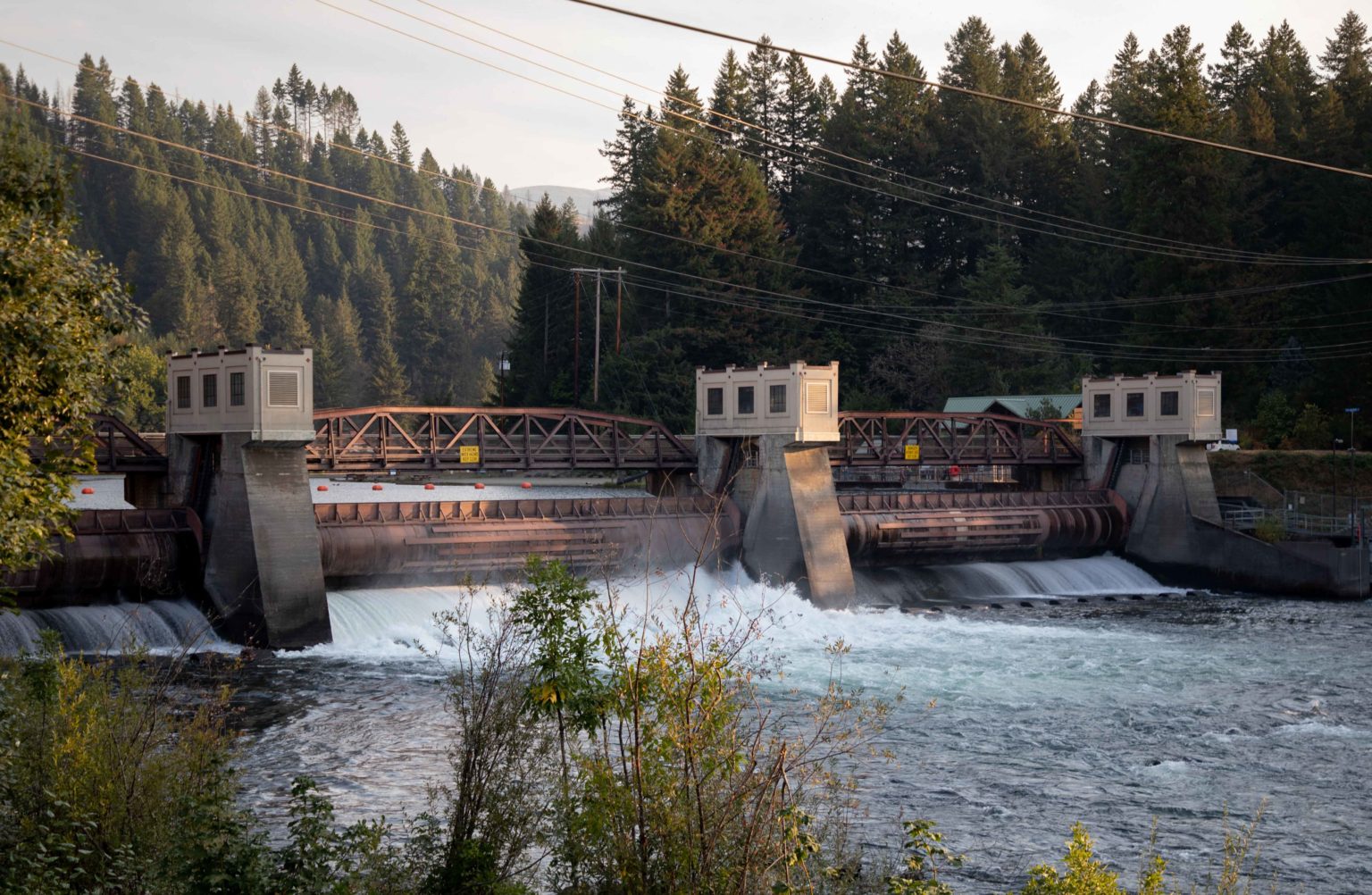 (photo courtesy Eugene Water & Electric Board)
The EWEB Board of Commissioners voted to approve a resolution that directs the general manager to develop a Leaburg Hydroelectric Project Decommissioning Plan. The plan will provide a framework for oversight of the decommissioning process with regular progress reports from staff.
The decision to decommission the 15.9 MW Leaburg project on the lower McKenzie River came after nearly a year of analysis, public meetings and public input. Commissioner Matt McRae said the decision wasn't easy, given its complexity. "I don't take this decision lightly and I don't think my fellow board members do either," McRae said. "I think the decision to move towards decommissioning is the right one. And there are many reasons for this, but for me, the primary reason stems from the immense unknowns and economic risks that the utility faces if we move to repair the project and resume operation."
Internal erosion and seismically vulnerable soils among portions of the Leaburg Canal forced EWEB to shut down the run-of-river hydroelectric project in 2018 and evaluate whether investments in repairing the canal would be cost-effective or if it is time for EWEB to decommission the 90-year-old project and cease generation.
EWEB previously said it will petition the Bonneville Power Administration (BPA), which provides EWEB with about 80% of its energy, to replace the energy that would be lost by decommissioning Leaburg. EWEB will ask BPA to provide that additional energy at the low-cost, Tier 1 rate reserved for public power utilities.
Construction for the decommissioning won't likely begin until the early to mid-2030s. EWEB General Manager Frank Lawson said there will be a lot of planning and work ahead, which will be described in the action plan.
Per EWEB's website, 80% of Eugene's power comes from carbon-free hydroelectric energy. The remaining 20% of our power comes from conventional and other renewable resources.