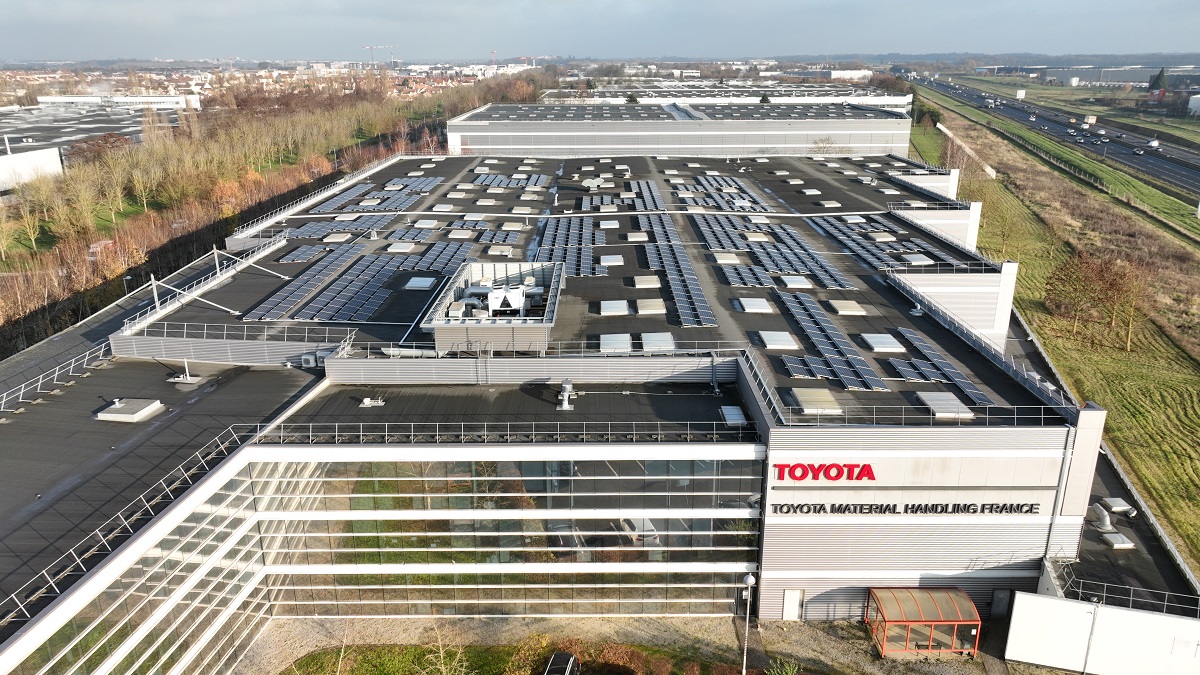 The Toyota Material Handling onsite solar site.
A rooftop solar plant is now supplying electricity to a Toyota industrial facility in Paris.
The plant is developed, owned and operated by Swedish solar firm Alight, and is located on the roof of Toyota Material Handling France (TMHFR) in Bussy-Saint-Georges.
TMHFR manufactures goods-handling equipment ranging from forklifts to automated warehouse machines. It buys the electricity generated from the solar plant under a power purchase agreement.
In 2019, the two companies entered into joined a strategic solar energy program for rooftop solar to be installed at TMHE production and management facilities across Europe.
The first solar site was built in 2020 and is located in TMHE facility in Mjölby, Sweden, while the Paris plant was built last year andbecame operational in December.
Alight chief executive Harald Överholm said: "Industrial and commercial rooftops across Europe are largely underutilized areas, despite many being well suited for solar power generation.
"So it is truly inspirational to see large corporations take action to rapidly build out renewable energy, while at the same time hedging against electricity price volatility – a win-win."
Eric Loustau, general director of TMHFR, said the solar PV roof "will help us to further reduce our environmental impact and electricity costs, while protecting us against electricity price volatility for the duration of the agreement".
"This solar power plant is a concrete example of what we are doing in terms of sustainability, an area in which we have had high ambitions for over 10 years".
The rooftop installation has 790 panels with an installed capacity of 300kW peak power. It will produce approximately 323MWh a year.