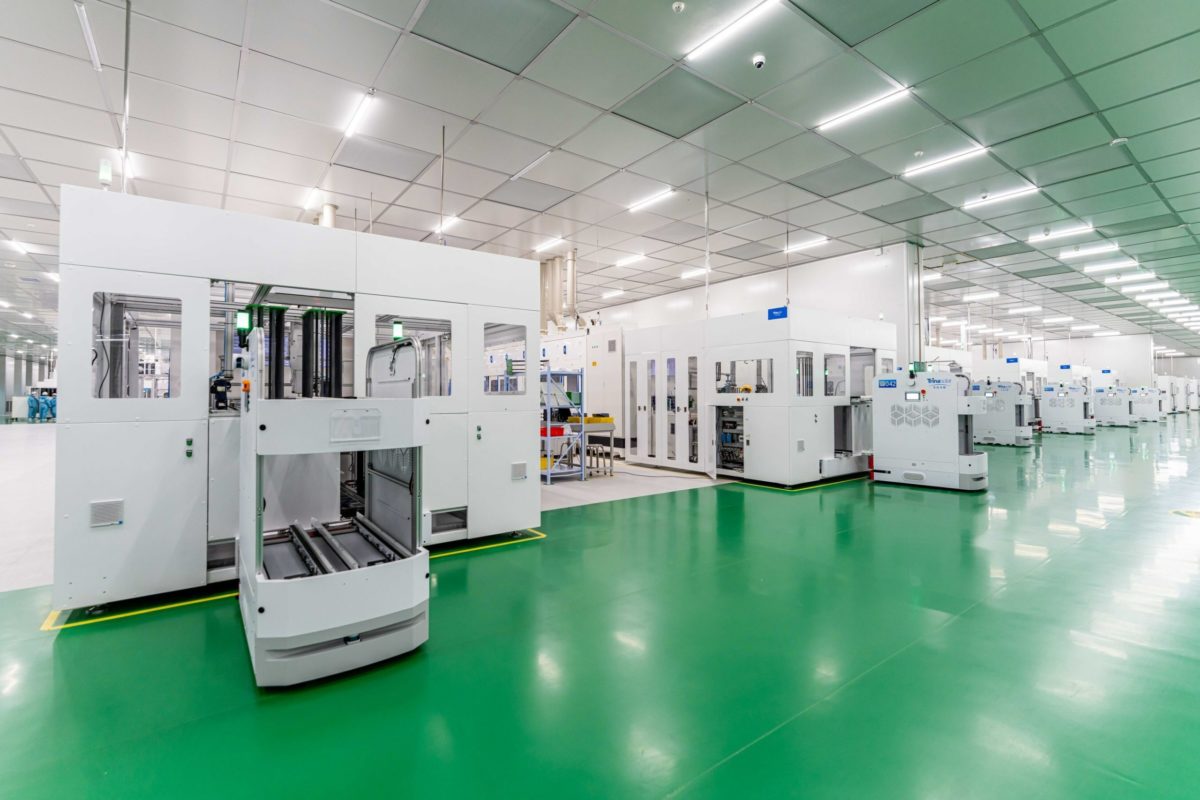 Trina Solar's 210mm n-type i-TOPCon cells roll off production line.
Trina Solar said it started production in late December of its 210mm n-type i-TOPCon cells. The cells are manufactured in its 8 GW factory in Suqian, Jiangsu province in China.
The n-type cells are expected to be used to produce on Vertex N modules, which Trina said have a power output of up to 605W and efficiency as high as 22.4%.
Construction of the 70,000-square-meter facility began in July, and manufacturing equipment was installed at the end of November.
Tunnelling oxide passivated contact (TOPCon) solar cells are gaining commercial interest, due to their potential for high efficiency. An n-type cell is doped with phosphorus, which has one more electron than silicon (thus making the cell negatively charged). The first solar cell invented by Bell Labs in 1954 was n-type, but the p-type structure became more dominant.
The Vertex N 605W modules are intended to fit 104-meter-long trackers. Trina said that up to 12 more modules can be connected on these trackers, compared with conventional n-type 72-cell and 78-cell modules.
The company said that as p-type PERC approaches its efficiency limits, "it is critical that production of n-type cells, which began to be commercialized last year, be stepped up." PERC is short for passivated emitter and rear cell. It enables improved light capture near the rear surface and optimizes electron capture.
Trina said it began to focus seven years ago on developing n-type cell technology and built a utility-scale n-type base in Menghe, Jiangsu province, in 2016.
The company said it delivered 500 MW i-TOPCon modules for two projects in Tongchuan, Shaanxi province, and Changzhi, Shanxi province, in 2019, and established a pilot line of 500 MW n-type i-TOPCon modules based on a 210mm product technology platform in 2021.
Module capacity of Trina Solar's 210mm n-type technology is expected to reach 30 GW this year.