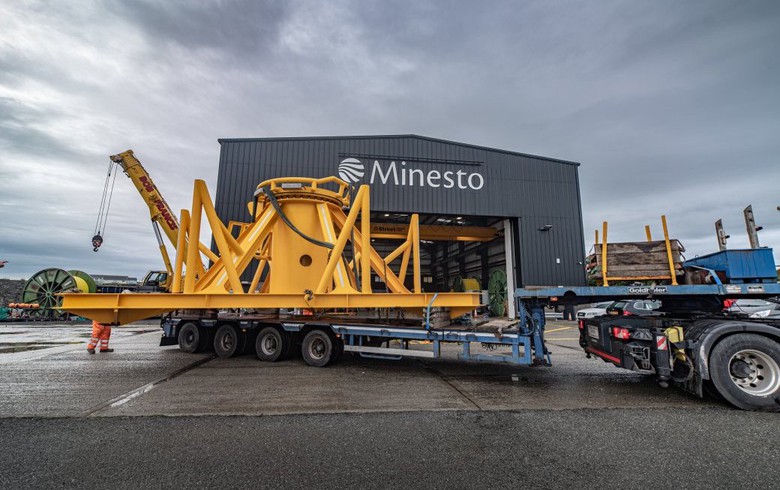 December 26 (Renewables Now) - Swedish marine energy developer Minesto AB (STO:MINEST) last week announced a couple of updates regarding its operations in the Faroe Islands, where the company plans to eventually install 120 MW of tidal power arrays.
First, Minesto said on Thursday that it has successfully completed an additional offshore infrastructure installation in Vestmannasund in order to double the output of the already deployed 100-kW system there. More specifically, the firm has installed a second foundation, subsea cable and onshore interface, preparing the site for a second kite deployment.
On Friday, the company also announced it has signed a long-term lease agreement with the Vestmanna municipality and local utility SEV, thus securing access to an onshore site in the inner harbour of Vestmanna. There, Minesto intends to build an onshore operations and maintenance (O&M) hub from which to service its future tidal power kites in Hestfjord and Skopunafjord.
"In constructive collaboration with Vestmanna Kommuna and SEV, we have now secured an operations site that is suitable to both install and operate the first two 30 MW sites in nearby fjords, as well as support the Vestmannasund production site already in operation," commented Martin Edlund, CEO of Minesto.