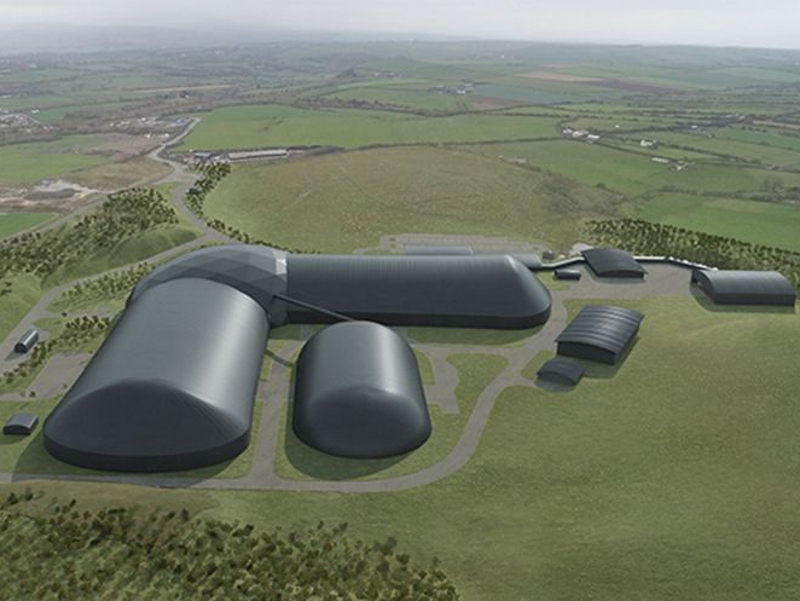 Image: West Cumbria Mining
The new coal mine, the first in 30 years, is intended for steel production, with uncertainty about the pace of the emergence of low-carbon alternatives.
The new facility, set for the site of a former chemical complex in an area to the south of Whitehaven in Cumbria on England's northwest coast, is proposed to comprise an underground metallurgical coal mine and associated infrastructure, a coal loading facility and railway sidings linked to the local railway and an underground coal conveyor connecting the coal processing buildings with the loading facility.
The decision, made by the Secretary of State for Levelling Up, Housing and Communities Michael Gove on the basis of recommendations from an independent inspector, is premised on there being a market in the UK and in Europe for coal. Moreover, while there is no consensus on what that future demand may be, it is highly likely that a global demand would remain.
According to the decision document, in the period up to 2049 the development of the mine would not encourage the continued use of blast furnace production methods that would otherwise have been closed or converted to lower carbon technologies.
However, there is no certainty in the pace that commercial and viable alternatives to such production may come on stream and therefore the longer-term demand for coking coal cannot be predicted with any degree of certainty. Indeed evidence indicates that blast furnace-basic oxygen furnace production is likely to continue in the UK and Europe to around at least 2040 and possibly to 2050 but with the increased use of carbon capture and storage.
Similarly, the document continues, there is not a compelling case that hydrogen direct reduction will result in a significant reduction in the demand for coking coal over the next decade, nor is there certainty that electric arc furnaces will make a significant contribution to UK steel production in the short to medium term, i.e. the next 15 years.
Nor for that matter with increased materials efficiency is there likely to be a significant reduction in the demand for steel in the short to medium term.
Unsurprisingly, the response to the decision has been mixed with the government stating that the development would be net zero over its whole lifetime of 50 years. Moreover, the coal would not be used for power generation.
However, Friends of the Earth referred to it as an appalling decision.
"Approving this mine is a misguided and deeply damaging mistake that flies in the face of all the evidence. The mine isn't needed, will add to global climate emissions, and won't replace Russian coal," campaigner Tony Bosworth was quoted as saying.
Whether or not the development eventually goes ahead remains to be seen but it is likely to attract much controversy and discussion as a presence on a net zero pathway.